Spectrum Communications & Consulting Inc. Blog: google my business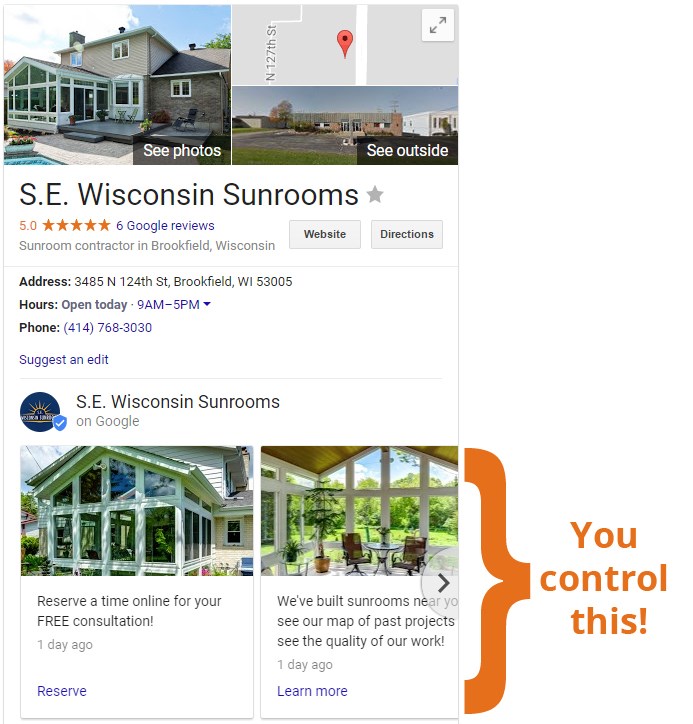 Showing up every time your brand is searched for, your Google My Business listing is a great and FREE tool to grow your online presence. Until this week, your company had relatively little control over what was featured on your listing. Not anymore! Starting this week, you have full control over you...
---
As of 2014, Google+ has over 540 million active monthly users, which means it's grown by nearly 200% over the past year! With the value of Google+ increasing every day, we have to stop thinking of this platform as a ghost town and take it for what it really is: an invaluable lead generation tool. In...
---