Software Innovation
Increase Website Conversions during the Off-Season
Your website is a valuable revenue source for your business, which is why it's important to have every tool at your disposal to make the most out of a customer interaction. Site conversion is a critical component of your marketing strategy—it's the difference between an interested visitor and a lead for your business. Spectrum has a suite of website conversion tools designed to capture the attention of site visitors and convert them into quality leads. Let's discuss how you can leverage site conversion tools to increase your opportunities.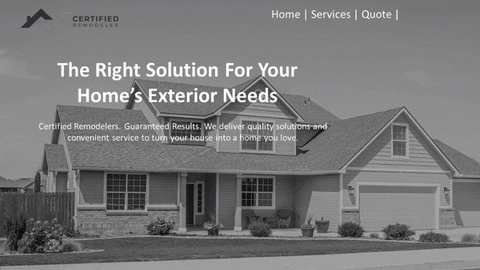 What is Website Conversion?
Site conversion tools provide a way to capture new customers and gather their information so you can schedule appointments and close deals. These tools support your website's content and imagery by engaging your website visitors with an offer or call to action. There are so many types of website conversion tools available, like
Quote Forms
Offer Forms
Financing Tools
Chatbots
…and more!
Increase Website Engagement with Spectrum
Every site visitor is interested in your company for a different reason. Some will gravitate towards offers, a few are interested in speaking to someone immediately, while others are in the information-gathering stage.
At Spectrum, we understand the importance of offering multiple conversion opportunities. That's why we have a variety of website conversion tools designed to engage your customers and convert them into leads and appointments. Our tools complement your existing website design and work with your software, making it easy to reach out to customers the moment they convert. Here are a few tools available to Spectrum customers, in addition to tools from our A.I. Engine, PSAI:
Quote Forms: Our customizable quote forms allow you to engage customers with your appointment setting team before even picking up the phone. Include an affiliation badge or a compelling offer that drives urgency. Within the quote form, you can also include date and time of day options to request a soft appointment.
Offers: Spectrum has a sophisticated offers engine allowing you to align offers with your brand messaging and business goals. Offers can be so much more than dollars off a project. In addition to creating offers for all of your services, consider creating a quarterly offer calendar based on holidays or seasonality. Don't forget to set an expiration date to grab a customers' attention and drive urgency to convert them into leads.
A.I. Chatbot: Our self-service chatbot engages with website visitors to answer product inquiries, capture contact information, and set appointments. With 24/7 availability, the A.I. Chatbot gives you peace of mind knowing you can serve your customers, even when your team is off the clock. To give you the most options for your specific business needs, we also allow you to choose between a fully automated chat, fully manually chat (run by your team), or a mix of both.
A.I. Finance: Engage website visitors with compelling financing offers and instant soft pre-approvals. Book more demos and give your sales team another tool in their toolbox during in-home appointments.
A.I. Weather: If you serve homes damaged by storms, consider installing our Weather Widget. The widget captures basic information and delivers users a free, custom weather report of extreme wind and hail events affecting their address. The Weather Widget is designed to support your storm season with more appointment opportunities for your team.
Exit Intent: Capture last-chance visitors with our Exit Intent tool, which presents a compelling offer when it identifies that site visitors are about to leave your page. Exit Intent is a great way to decrease your website bounce rate and convert more leads!
Textable Numbers: Bring your offline marketing online with textable phone numbers. Whether on yard signs, mailers, or other traditional advertising sources, customers can text your number to start the sales process.
Convert More Leads with Spectrum's Tools
Make your website do the heavy lifting for you with tools designed to engage visitors and convert them into appointments! Spectrum's suite of site conversion tools provide multiple engagement opportunities for customers, regardless of what stage of the purchase journey they are at. With complete tracking capabilities, you don't have to worry about managing multiple sources, instead you can focus on nurturing your leads and closing deals.
If you're interested in learning more about how you use website conversion tools to increase your opportunities, connect with your Spectrum Account Management team today.
Tags

website conversion

lead engagement

lead conversion

Website Functionality

Tracking Your Website
---
---
---