Software Innovation
Introducing the Spectrum Sales Ecosystem
Here at Spectrum, we believe in the value of turn-key digital marketing solutions for home improvement companies. Between managing your home shows, your installation crews, and a team of sales experts who are hungry for leads, we know that you have a lot on your plate. So let us take care of the digital marketing piece of the puzzle!
Our focus on streamlining your marketing is what drove us to invent the Spectrum Sales Ecosystem. From first encounter with a lead all the way through the closed sale and positive review, we have the full ecosystem you need to win sales and build your business.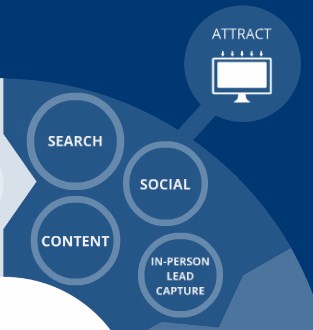 Attraction & Engagement
There are a ton of digital marketing agencies out there, offering a huge variety of services and only some of them can deliver results. One way of sorting through the best digital marketing agencies is to have a look who the best remodeling companies are using. Here at Spectrum, we are proud to represent more Big 50 remodelers than any other agency.
We generate leads for those dynamic top 50 remodelers with a blend of search, social, and content-driven digital marketing. It is more important than ever, particularly for your social media presence, to have engaging photography and videography. That's why we build the Past Projects Engine, to make it easy to collect photos and map jobs that you've completed.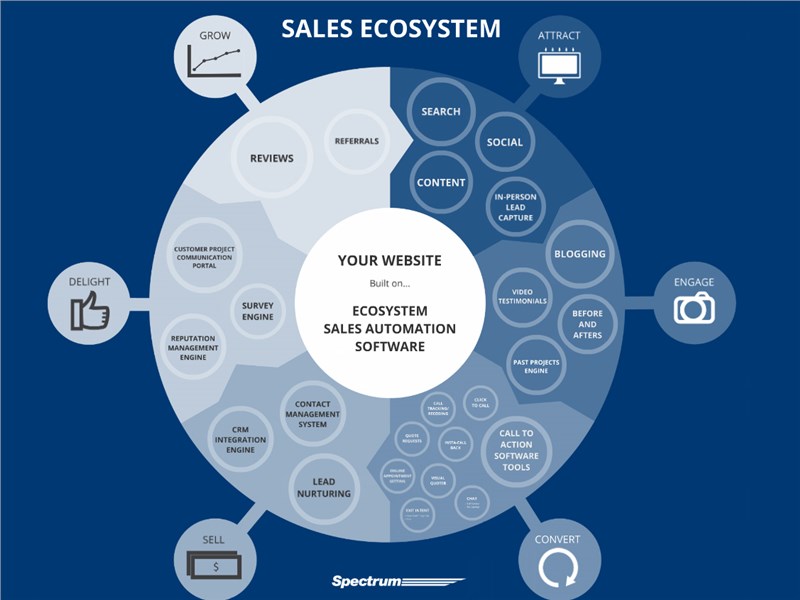 Converting Sales
In our Schaumburg and Chicago offices, we have a full team of dedicated statisticians who look at your numbers with an eye on increasing your conversion rate and sales. With our advanced team on the case, we can amplify your other marketing efforts and get you the best return-on-investment. Our experts are complemented by a whole suite of conversion optimization software, giving you the best chance of turning an interested visitor into a paying customer.
Delight & Grow
Most digital marketing companies for remodelers stop at the closed sale, or worse, only track your results as far as a click on your website. Here at Spectrum, we know the essential value of your reputation in the remodeling industry. Your company lives and dies by its reputation.
We have all the tools you need to build a stellar reputation. We sort through your past customers, identifying your strongest fans. We ask those happy customers for reviews, referrals, and to be champions for your brand. Best of all, any review they leave on your website is recognized by Google and inserted directly into Google search results. That is exactly the reputation management solution you need as a home improvement company, built into your overall Spectrum Sales Ecosystem.
So there you have it, one turn-key approach to digital marketing. With our integrated software tools and expert business support, you have everything you need to grow your business, online and off. If you haven't started with Spectrum yet and think you could be doing more online, give us a call. We would be happy to walk you through the opportunity in your market, plus several strategies on how you can capture that opportunity and grow your business.
Tags

sales ecosytem

software ecosystem

remodeling software
---
---
---