Software Innovation
The Second Chance Your Business Needs: Introducing Exit Intent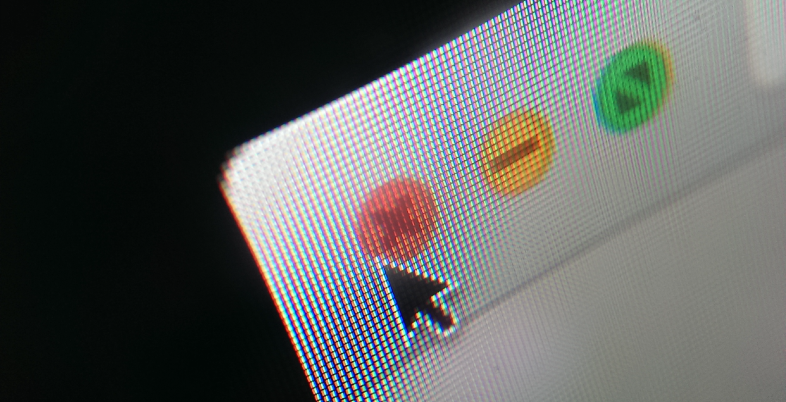 You have all the right elements to make your business succeed online: the right website design, the right content, and the right products and services to promote. But sometimes that isn't enough, and potential customers will leave your site before your business even has a chance to make an impression. In fact, Spectrum found that 85% or more of your site's visitors don't purchase from you and don't give you contact information.That's why we created exit intent—your second chance at capturing these potential customers.
What's Exit Intent?
If a site visitor moves their mouse towards the top of the screen, they are generally making an attempt to leave. Before they can do this, the exit intent feature causes a pop-up to appear and give your potential customer a reason to stay. Spectrum offers three types of exit intent, ensuring that you nurture leads at every stage of the sales funnel, from initial research to the final purchasing decision.
1.Offer Intent
Offer intent is the perfect opportunity to advertise any promotions you have going on. This exit intent directs site visitors to an offers page, either on-site or off-site, allowing you to showcase items like contest entries, sales, and limited-time offers.
2.Download Intent
Instead of directing your site visitor to an offer, download intent allows you to collect your potential customers' names and email addresses and gives them the option of downloading a file of your choice. This might be a brochure of your business's products, a coupon, or any other document you think might convert site visitors to your business.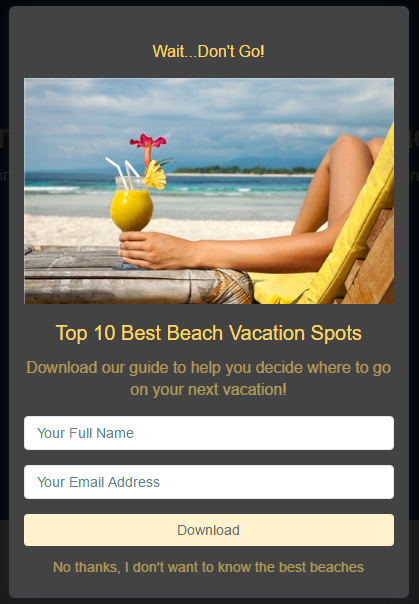 3.Chat Intent
If customers are leaving your site, they're not convinced that you're the right fit for them. With chat intent, your site visitor has the option of chatting with a representative, giving your business the chance to convince them that you are the right choice.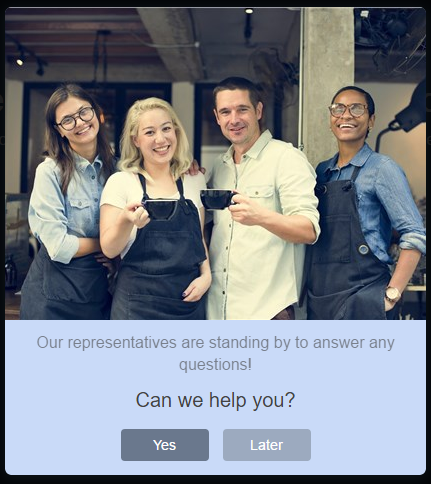 A Customizable Tool That Actually Works
Using this feature is simple but effective. When we tested two separate sites before and after using chat intent, we saw a 13.42% overall increase in the direct conversion rate after the feature was enabled. This means you can convert more site visitors with very little effort on your part. It's as easy as making a few style decisions to ensure your intent matches your business's needs. Customize with colors, photos, and phrasing (But don't worry—we're here to offer suggestions!).
Today's the day for your business's second chance. Take advantage of it by contacting your account manager, who will take you through a detailed walk-through of exit intents' benefits and capabilities.
Tags

automated chat

exit intent

lead generation

lead capture
---
---
---