Spectrum Insider
How to Make the Most out of the Energy-Efficient Tax Credit
In August 2022, President Joe Biden signed The Inflation Reduction Act (IRA) to combat climate change and encourage eco-friendly, green technology in homes and businesses. At Spectrum, we're here to help you find actionable ways to turn the incentives within this bill into new leads and more closed sales.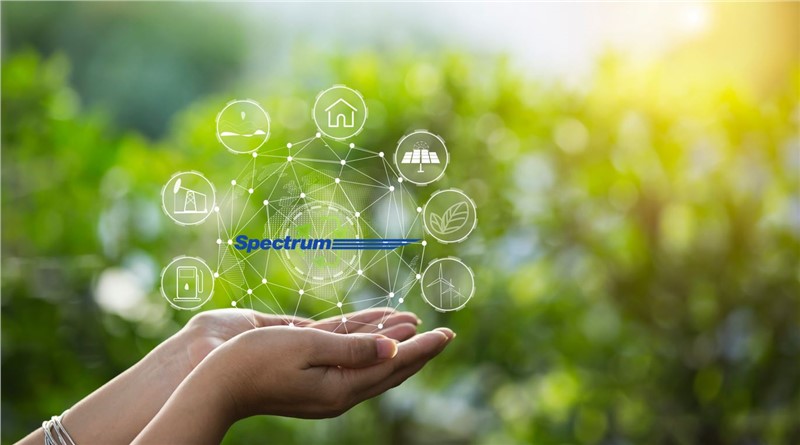 How Does the Inflation Reduction Act Impact Your Business?
This new program extends homeowner tax credits and incentives to upgrade their properties with energy-producing and energy-efficient products for 10 years, beginning December 31, 2022. Several rebates even cover contractor labor for installing these new products into homes. There are many qualifying products that homeowners can tap into to access these rebates and tax credits, with some examples being:
Windows
Doors
Water Heaters
Furnaces
Air Conditioners
Solar Panels
What does that mean for your home service business? It means you have an incredible opportunity to gain a competitive edge in the local market by educating future customers and driving quality leads—all with the help of Spectrum's exclusive suite of tools.
Power Your Business with Spectrum's Exclusive Tools
As the incentives through the IRA start to become available to consumers you can count on Spectrum to guide you in the right direction to take full advantage of these new programs.
Let's run through a few of the different ways that the Spectrum team can help you maximize the potential of the IRA incentives.
PSAI Software: Our PSAI technology takes the guesswork out of targeting the right customers for your services. With a full-service ads manager built into the platform, you can easily create new campaigns that highlight rebate incentives. The power of A.I. also goes to work for you with Predictive Portraits™. These detailed customer portraits are created for every lead that comes in—giving your sales team an edge to close more sales, in less time.
Website Offers: Offers are a key tool for driving traffic to your site, and you can easily highlight the new tax incentives through our exclusive platforms. From customized offers on your home page to A.I. quote forms through PSAI, we help you get the word out to local homeowners.
Exit Intent: Once a visitor is on your site, an Exit Intent is an important tool to turn a casual browser into a valuable lead. By delivering effective, customized offers at key points in the customer's journey, visitors remain engaged in your site and are incentivized to take the next step in upgrading their homes.
Blog Content: Homeowners are looking for information on how they can access the incentives of the IRA, and blog posts are a great way to educate potential customers that are unsure what this legislation means for them. Spectrum's curated content library ensures that you have the compelling content you need to help turn on-the-fence homeowners into closed sales.
Maximize Leads & Increase Sales with Spectrum and PSAI
The Inflation Reduction Act is designed to enable consumers to upgrade their current homes to be more energy-efficient and eco-friendly—and the time is now for home service businesses to take action!
With our lead generation and consulting specialists, Spectrum is your partner in taking your business to the next level. Contact our team today and schedule your free demo!
Tags

software ecosystem

ad campaigns

customer engagement

marketing for contractors
---
---
---