Digital Marketing
We Took A Look at Google's Data: Here's What You Need to Know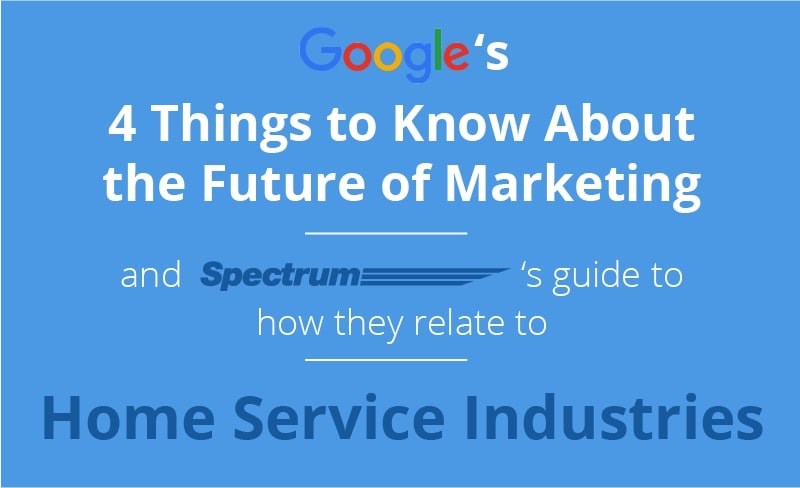 There are a ton of things you can improve upon when it comes to your digital marketing strategy, but what should you tackle first? What are the changes, the trends, the must-have for marketing? We analyzed Google's marketing statistics and broke down the 4 aspects of digital marketing critical to your business.
Your Digital Marketing Priorities
Search is Becoming Conversational. As our lives become more digital, our search language has evolved. People are now searching with more conversational language and asking questions about products and services that pertain most to them. In the past 2 years, mobile searches for "do I need" have grown over 65%. For example, it's much more common for a user to search, "What size HVAC system do I need?" than it was in the past.
What this means for you: As language becomes more natural in search queries, you'll be most competitive on search engines if your website is built to respond to a conversational tone. That means identifying keywords and phrases that relate most to your business and structuring your website to target those specific searches.
Mobile Experience Should Be Seamless. Your website not only needs to look good on mobile, it needs to load quickly. Google found that 53% of mobile site visitors leave a page that takes longer than 3 seconds to load. For mobile sites that take longer than 10 seconds to load, the probability of bounce increases by 123%. Those numbers are staggering and reveal just how important your mobile site is to your business.
What this means for you: Your site needs to be built using responsive design. This means your site changes dynamically depending on what device a user is accessing your site. Responsive designs also typically load faster, meaning people will be able to quickly access your products, services, and online quote form.
Personalization is Preferred. With the advancement of online advertising technology, ads have become more personal. To meet consumers' expectations of custom advertising, marketers need to send the right message at the right time.
What this means for you. One-off ads aren't going to cut it. Tailor your ads to different audiences by diversifying content and targeting specific areas and keywords. To ensure your campaigns are working, take advantage of the tools that give you insight on campaign performance.
Tracking is Key. Consumers are introduced to your business and nurtured through your sales funnel across a number of different channels, making it more important than ever for marketers to understand which channels are working.
What this means for you. Home service businesses use billboards, TV commercials, and newspaper ads in addition to their online advertising efforts. Having a tracking system to monitor the effectiveness of these different sources will make it easier for you to allocate your marketing dollars, so you can invest in ads that work for your business.
Maximize Your Potential with Spectrum
As a Google Premier Partner, Spectrum consistently builds successful digital strategies for companies in the home services industry. If you'd like to enhance your digital marketing strategy, request a free Consumer Data Analysis. We'll analyze your performance and identify new opportunities for your business. Let's get you on track with a quick, 30-minute phone call.
Tags

market trends

marketing roi

Google Premier Partner

Mobile Marketing

lead generation
---
---
---