Digital Marketing
Rethinking Your Lead Strategy
Generating leads is the key to expanding your business, but do you have a solid marketing plan to ensure continued growth? Between online visibility, digital ads, and maintaining a relationship with current customers, there are a lot of factors that must work together in order for your business to remain competitive in the industry.
Do you know the long-term health of your digital marketing plan? We recommend asking yourself three important questions when evaluating your marketing strategy:
Where Are Your Leads Coming From?
If your business is successfully gaining leads but you don't know where these leads are coming from, will your business be successful in the long run? Company stability depends on organization and tracking. In order to grow as a business, you need to have solid marketing campaigns across different platforms to ensure you know who you're touching and that you're touching the right audience. Recording and analyzing your results will provide insight on your company's performance with potential customers.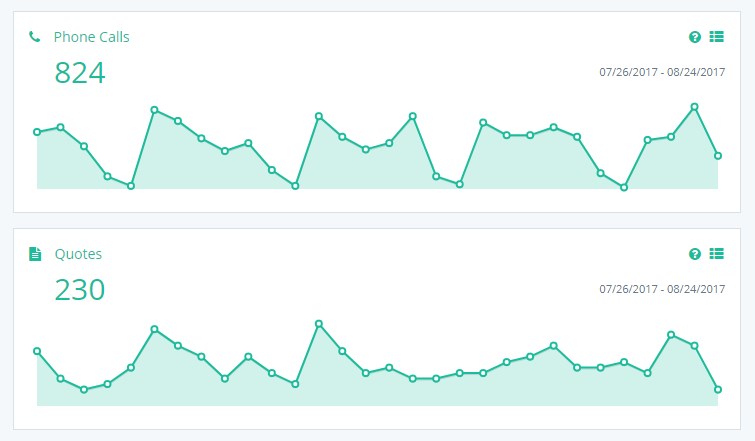 Spectrum's software tracks all of this for you, and Account Managers provide insight on how your business is doing while making plans for where it can grow!
What's Your Market?
Who are your customers? Where do they live? And most importantly, how do you reach them? To fully take advantage of the market you're in, you must have a strategy to touch all areas of that market. That starts with understanding your customer base.
Reaching your customers with the right ads, employing a paid search strategy, and optimizing your site across different platforms are only possible when you tailor it to specific consumers. Having a team who knows how to access this base is key to achieving a solid online presence that generates quality leads.
Download our guide below to learn more about how you can elevate your business to a new level with the right lead tracking tools.
Can You Track Your Leads?
In order to maintain and grow your customer base, you must be able to track leads from the moment you make contact to the moment you make a sale. This means using software that tracks lead activity. Enabling a chat service or recording customer calls are ways to keep a record of how you're conducting business. You'll be able to see where your business does well in the sales process and how you can improve.
In addition to tracking lead activity, it's also important for your software to engage with current customers. Whether you're requesting reviews, or sending out customer satisfaction surveys, it's important to keep an open dialogue with customers after they've finished a project. Your software should be able to manage customer relationships so they'll continue to use your services.
Partner with the Right Digital Marketing Agency
If you'd like a system to market your company and organize your sales process, we'd love to talk. At Spectrum, we combine sales automation software with digital marketing expertise to expand our clients' online presence and grow their business.
We offer a free Digital Marketing Analysis to show you lead generating opportunities your business can achieve, whether you decide to partner with us or not. Schedule a demo using our online form or call us at (847) 239-5591 to get started!
Tags

lead generation

Lead management

digital marketing tips
---
---
---