Jumpstart Your In-Home Consultations with These Home Improvement Apps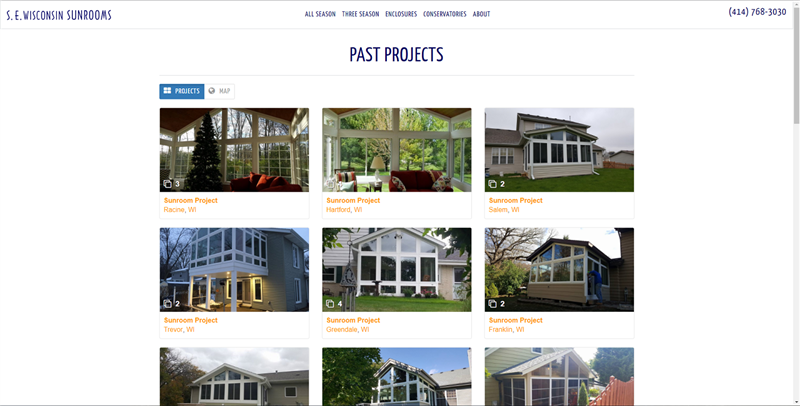 In-home consultations are the key to generating revenue for your remodeling business. It's your chance to meet with a potential customer and close a deal. At Spectrum, we build your online presence to obtain quality leads for your company, but we also understand your needs beyond the screen. There are countless home improvement apps and tools out there for consumers, but have you thought about using them during your in-home consultations?
Here are our top three recommendations to enhance any in-home consultation.
ColorSnap
ColorSnap by Sherwin-Williams makes finding the perfect paint color super easy. Simply find colors that you like from objects around you, snap a picture, and receive complementary and secondary Sherwin-Williams colors that match your object. Showing clients different color schemes encourages them to think about their design, and gives you a segue into the products you offer that can complement their vision. You'll have a color library and accessible swatch book that you can take from job to job, all from the convenience of your smartphone or tablet.
Houzz
A lot of potential buyers use Houzz for idea generation, so it's important to be familiar with this tool and demonstrate that you're in-tune with buyer and industry trends. Not only can you create a company profile to show potential customers, Houzz has an "Ideabooks" section where you can put together vision boards. The Ideabooks feature highlights your design expertise and allows you to show customers how you can work with their unique style. In addition, there are over 11 million high-resolution pictures of interiors and exteriors that you can browse through with your clients. Brainstorm different designs together and show them how your services can make their design dreams a reality.
Spectrum's Past Projects
Past Projects is a portfolio tool in Spectrum's software platform that digitally showcases your work through photos, project details, and reviews. This tool is integrated with your branding, and you can control the projects you want to post.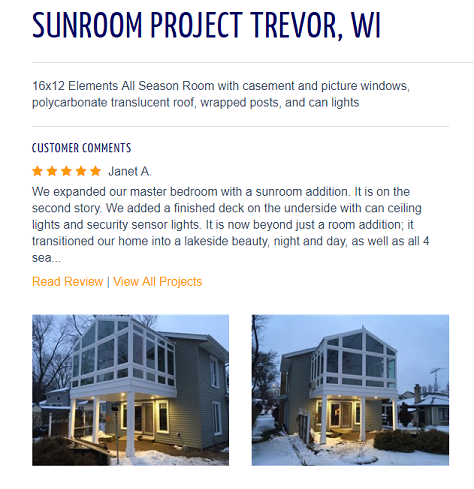 A unique aspect of Past Projects is the option to display a customer review to each job. These reviews are valuable for potential customers looking for evidence of your company's ability, making them more likely to trust your business. As a salesperson, you can highlight your company's strengths, and show a customer what you can do to improve their home. Past Projects is accessible right on your phone or tablet, eliminating the need to carry around physical portfolios during your in-home consultations.
Talk to your Account Manager today about getting the most out of your Past Projects tool!
Tags

remodeling software

sales strategies

home improvement apps
---
---
---