Digital Marketing
6 Quick Wins for Your Next Home Show
Home Shows are a great source of home improvement leads. Like any great lead source, the best companies in the business have a process to make it work for them. Here are 6 quick wins that you can implement to make your event marketing a lead generation machine.
Follow the Leader
Your bottom line performance at the event depends on your on-site leader. Give them the systems they need to succeed, and emphasize that they need to follow and enforce the systems.
Ready for the advanced course? Download our Home Show Strategy Guide below for proven strategies!
1) Teach the script.
Each team member will need to memorize your lead generation script before their first event.
2) Show the script in action.
Your on-site leader should lead by example. Choose a leader who follows the script and uses your system to hit their lead generation goals.
3) Coach your way to success.
Train all of your new team members until they are consistently reaching their appointment setting goals. With the right system, anyone can be trained for success!
Great products, great display - all you need to add is the right talent!
Get Engaged
Your on-site leader is only as good as their staff. Here are 3 easy wins for your demonstrators. The core of your demonstrator's strategy is to engage the guest and get them to stop walking by. Once you've stopped a guest, you're well on your way to your goal.
1) Engage
Engage with every single guest who approaches. A friendly and charming demonstrator will excel at this!
2) Plan ahead
Follow the "12-foot rule." Your demonstrators should greet the guest when they are 12 feet away. They will react right when they are close enough to have a conversation.
3) Offer the guest a gift or a raffle entry
It's hard to resist being handed something valuable, and that is a natural way to start a conversation. Have a tablet on hand to collect contest entries.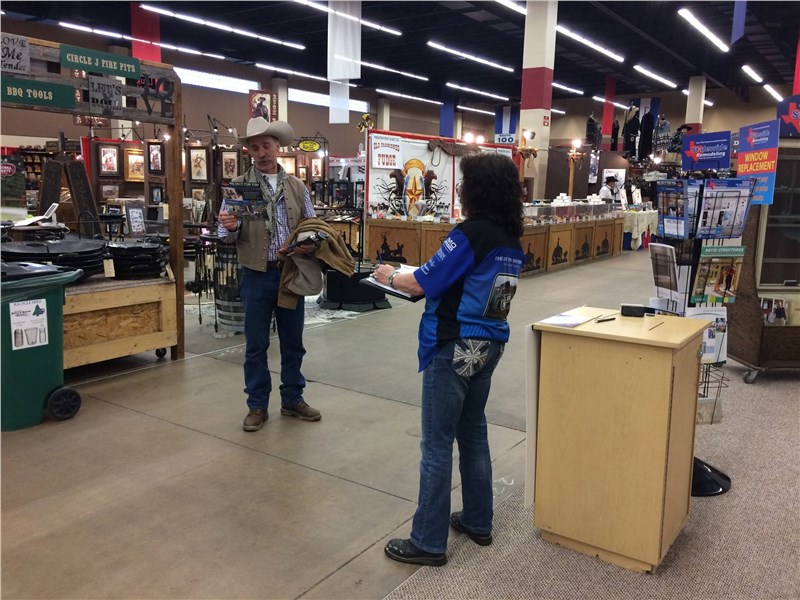 This demonstrator is doing great work, having stopped the guest and now selling the appointment.
There you go, 6 easy wins that you can put to use on your very next event. Looking for the advanced course? Be sure to download our full Home Show Marketing Guide below for the best home show marketing strategies!
Tags

event marketing

home show marketing

home shows

lead generation
---
---
---