Spectrum Insider
Leveraging 'Past Projects' to Build Creditability & Grow Your Home Services Business
Trust and credibility are paramount in the highly competitive world of home services. Potential customers want to know that they're choosing the right company for their needs. One powerful tool for showcasing your expertise and winning their confidence is the "Past Projects" section in your LISA admin. Let's explore how you can make the most of this feature to set your home services company apart from the competition.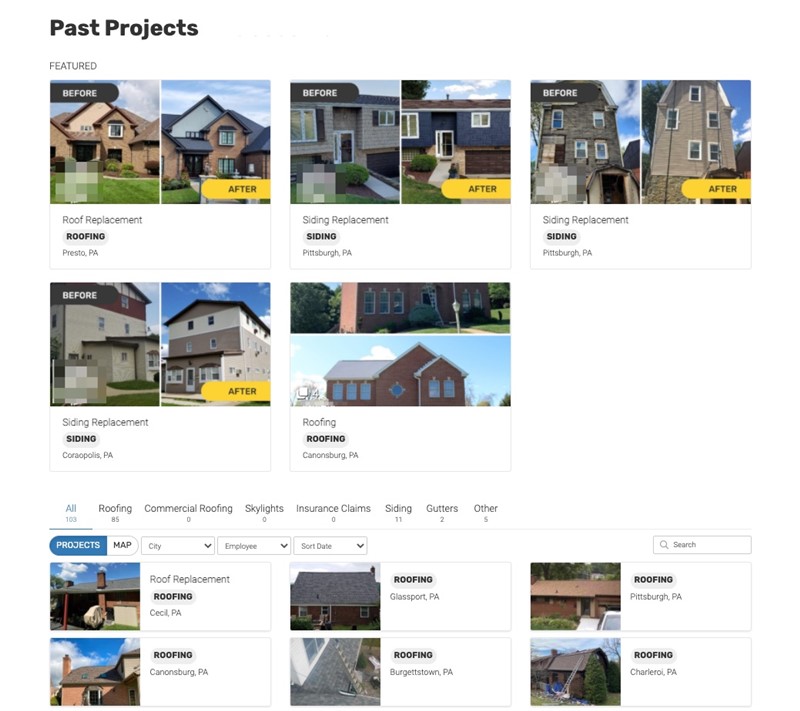 In a nutshell, Past Projects work like this:
Your installers, sales reps, or other team members can submit a project from the frontend of your website. Project submissions can include all the necessary details: images, description, cost, and more.
You'll review submitted projects within the LISA admin, choosing which ones to publish and which ones to archive. You can also edit projects before publishing them.
Once you've published projects, they'll appear on your Past Projects page (/past-projects/). You can adjust the settings of this page—for example, showing the map view rather than the photo view by default. (Link coming soon!)
You can customize the company email template that is automatically sent to your team whenever a past project has been submitted and is ready for review.
Showcasing Your Expertise & Building Trust
High-Quality Visuals: Start by uploading high-resolution images of your completed projects. These visuals should highlight the craftsmanship and attention to detail your company is known for. Before-and-after photos work wonders in demonstrating your skills.
Project Diversity: Don't limit yourself to showcasing a single type of project. Spectrum's "Past Projects" section allows you to feature a variety of services you offer, whether it's kitchen renovations, bathroom remodels, or landscaping. You can also choose which projects are featured at the top and what order they are displayed in. This diversity gives visitors a comprehensive view of your capabilities.
Customer Testimonials: Encourage satisfied clients to leave glowing reviews for your past projects. Real testimonials from real people carry immense weight. Attaching customer reviews to projects can build more credibility for website visitors and search engines. Ensure that these testimonials include specific details about how your company exceeded their expectations.
Timeline and Budget Adherence: Transparency is key. Mention your commitment to sticking to timelines and budgets. This not only builds trust but also sets clear expectations for potential clients.
Call-to-Action (CTA): Prompt visitors to take action after viewing your past projects. Include a clear CTA, such as "Request a Quote" or "Contact Us," to guide them toward the next step in their customer journey.
FAQs: Anticipate common questions visitors may have about your past projects, pricing, or processes. Create an FAQ section to provide answers, further easing potential clients' concerns.
Incorporating these strategies into your LISA admin's "Past Projects" section can significantly enhance your home services company's online presence. It not only helps you stand out in a crowded marketplace but also builds the trust and credibility needed to convert curious visitors into satisfied customers. With transparency, quality visuals, and compelling testimonials, you'll demonstrate why your company is the top choice for anyone seeking home improvement services.
Tags

past projects
---
---
---