Spectrum Insider
Proving Your Business's Value with Testimonial Videos
Consumers want to know that they're spending their money wisely, so when they explore your company, they're looking for proof that you'll do the job right. Writing blogs and showing pictures of your work provides some proof, but the most powerful evidence comes in the form of testimonial videos.
Why Testimonial Videos Work
In the home services industry, consumers are wary because they're letting someone into their most personal space. As a business, it's important to build up your credibility so that the consumer trusts that they'll get their return on their investment. By having a customer testimonial video, you show your business's ability to deliver on its promises in both the work you're doing and the service you're providing.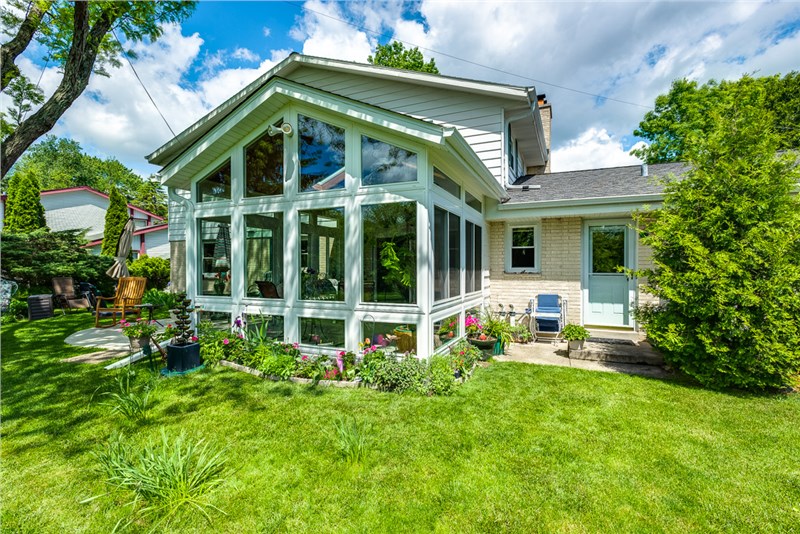 Show your potential customers how great your product looks - like this LivingSpace sunroom installed by the master craftsmen at SE WI Sunrooms!
Not only are testimonial videos proof of the quality of your work—they also help your business get discovered more quickly. Including videos both on your website and throughout social media increases your visibility and rankings on search engines.
If you want to promote your brand on social media, nothing works as well as genuine video content - at Spectrum, we generate a cost-per-lead that is second to none on social! Let us know if you are interested in getting started.
How Can I Get a Testimonial Video?
Getting quality video footage can be tough when you don't own or know how to use a fancy camera. That's why Spectrum has teamed up with HouseLens to provide Spectrum partners with exclusive deals on testimonial video and photo packages.
With packages starting from $150 for photos & video content for Spectrum partners, HouseLens simply cannot be beat for developing your brand.
When you work with HouseLens, they handle all videography, photography, and editing, so that your work is ready to post and show off on your site, social media, ads, and more.
Want an example of their work? Check out our partner LivingSpace Sunrooms' powerful testimonial video that HouseLens made to showcase their sunroom systems.
http://www.livingspacesunrooms.com/blog/p.170615000/watch-customer-video-testimonial/

Then talk to your account manager about working with HouseLens to build your own business's brand through testimonial videos!
Tags

social media marketing

social media posting

video traffic
---
---
---