Digital Marketing
Breaking: HomeAdvisor Buys Out Angie's List
Big news this week from two of the largest names in the home services space – Angie's List has accepted a buyout offer from HomeAdvisor's parent company, IAC.
This follows a rough year for Angie's List, which saw a steady stream of bad news, including poor stock performance, steady layoffs, and the introduction of free Angie's List accounts for consumers to revive interest in the company.
Here are the quick SparkNotes from the merger:
Angie's List will still exist as a separate brand and website.
Both HomeAdvisor and Angie's List will be managed under the oddly named parent company, ANGI HomeServices Inc.
The purchase was driven by rapid growth at HomeAdvisor, which saw a 38% jump in revenue in 2016.
With Angie's List up in the air, you may need new review sites to focus on. Download our Business Owner's Guide to the Best Review Sites for a guided tour of the best sites out there!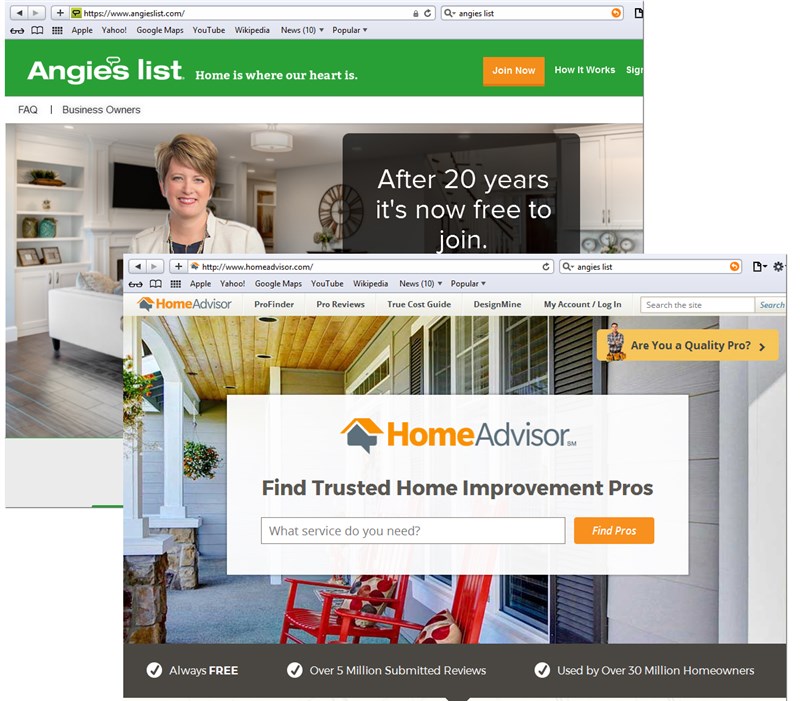 How does this affect my business?
The online lead-generation space for home services is getting crowded. If you search for any one of your best lead-generating keywords on Google, you will probably see HomeAdvisor buying paid-search advertisements.
Now, Angie's List will also direct your potential customers to HomeAdvisor.
Preview the new Angie's List: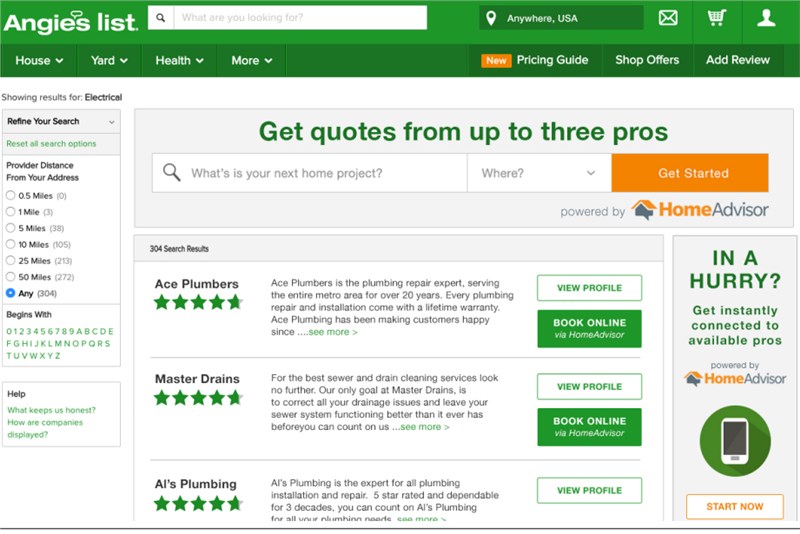 Here's a preview of what the new Angie's List will look like, from the merger's financial filings.
You need a robust online presence to make sure you're getting as many leads as possible.
Angie's List always showed your reviews alongside ads for competitors. This new format is essentially a continuation of that practice.
With HomeAdvisor serving leads through Angie's List, your Angie's List audience and HomeAdvisor leads will increasingly be the same people.
The two companies have enormous marketing budgets – they will likely saturate television and radio to drive customers directly to their sites.
How to stay competitive
As always in business, it's wise to not put all of your eggs into one basket.
Keep your lead sources diverse, and you will always have a steady flow of new business. Make sure that your own digital marketing is strong, and your business will be in a healthier position should an unexpected change overtake your lead sources like Angie's List or HomeAdvisor.
Wondering where to build your online reviews for the best return on investment? We did the legwork for you, and created a list of the best review sites for business owners. Download that below!
Tags

angie's list

homeadvisor

lead generation

Lead management
---
---
---