Digital Marketing
The Best Booths at KBIS & IBS 2017
The Spectrum team just got back from KBIS & IBS today, and as always, it was an eye opener. From brand-new product lines to high-tech innovations, Orlando was the place to be this week. There were more than 2,100,000 square feet of booths. For those of you keeping track in the audience, that's 44 regulation football fields of new home improvement products.
Needless to say, it was a lot of walking! Here are our highlights, in case you couldn't make it, or didn't feel like walking 5 miles to see all the best exhibits.
Candlelight Cabinets
Candlelight Cabinets nailed the classic home show look just the way you want to for your own home shows. They replicated the kitchen in your home, with a smattering of tasteful product info displays. Have a look at their before/during/after boards.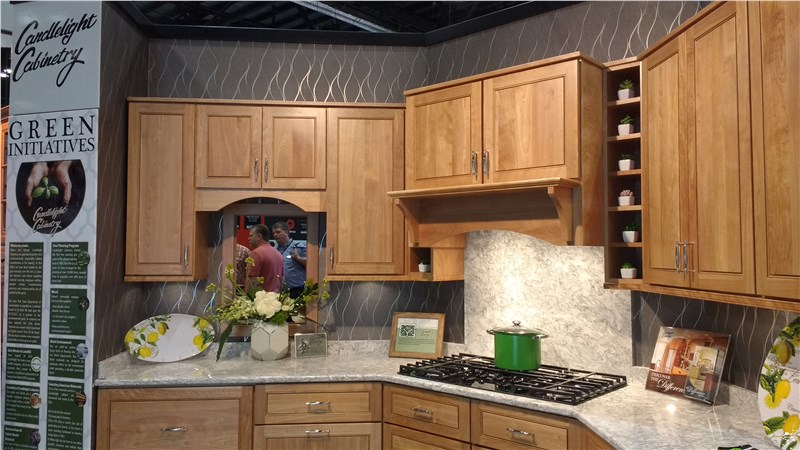 Any customer can look at that and see the value of their product and services. That's exactly what your home show booth should convey!
Looking for more ideas to run your own Home Show booth? Download our full Home Show guide below!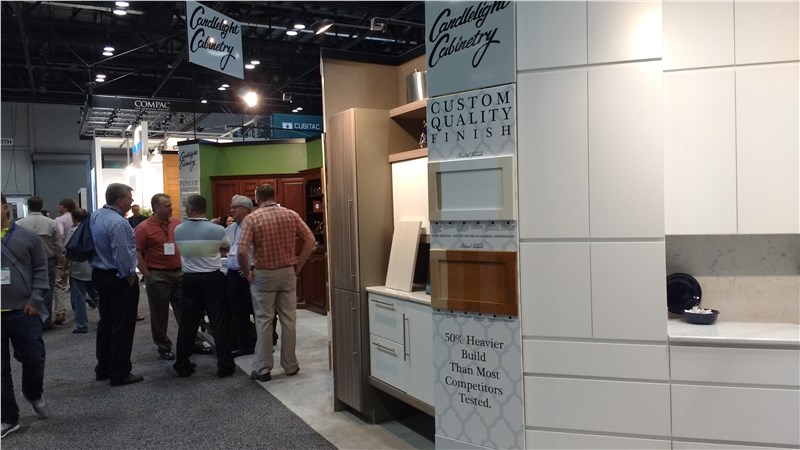 HouseTipster
This year at KBIS & IBS was the place to be for Virtual Reality. I popped on a headset at probably 5 different booths, and each product offering was a sleek and refined experience. The standout was HouseTipster, for clean design and intuitive approach.
You don't need to be a techie to take advantage! Here at Spectrum, we shoot 360 degree videos for our clients. That's really is all you need to get started with VR!
Open a 360 degree video on a tablet or smartphone, and you can explore the space just by moving your device. Or, step it up a notch and purchase a VR headset, like Google's $70 DayDream headset.
Try it out at your own home shows, it's an irresistible conversation starter with a low cost of entry!
Kohler
Speaking of virtual reality, check out the Kohler booth. If there was one place to be at KBIS 2017, it was checking out Kohler's sleek new product lineup! For presentation, you cannot beat the production value that went into the fully functional bathroom displays.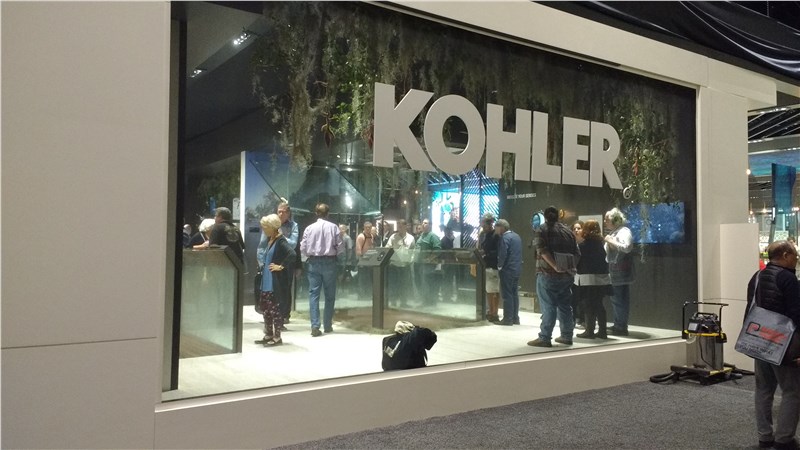 Check out the 360 video below, on a smartphone if you can. If you aren't getting video footage like this at your own home shows, you really should be!
This is a 360 video - use your mouse or smartphone to look around!
And, for a neat change of pace, here's a live shot - from inside the shower display!
Spectrum!
I just have to plug our KBIS & IBS event - it was a great night!
We hosted an exclusive meeting of 150 of the nation's best remodelers and manufacturers at the Orlando Minus5 Ice Bar. We capped off a great day of exploring a year of new home remodeling products with a productive night of networking.
Cheers to our wonderful co-hosts!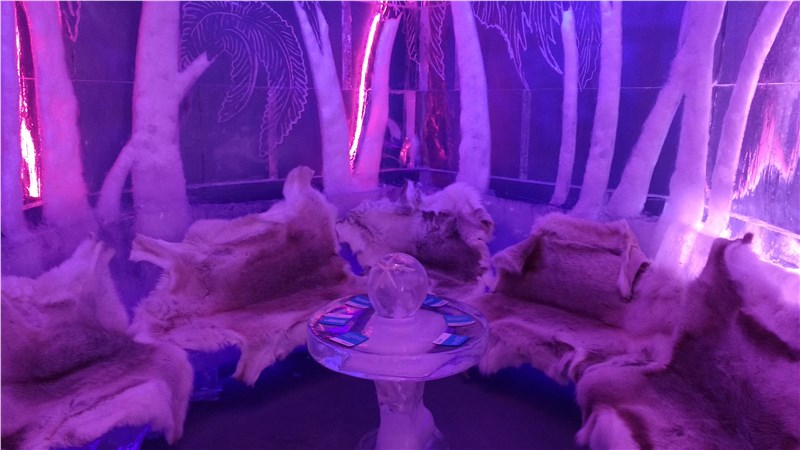 So, there you have it. Thanks to everyone at the KBIS & IBS teams for putting on a great event this year. We are living in the future, with new technology and virtual reality playing a larger role in your exhibit hall experience.
Wondering how to apply all this to your own home show booth? You absolutely can! Check out our Home Show Guide for all the best tips.
Tags

KBIS IBS

event marketing
---
---
---