Blog: Chuck Turack
---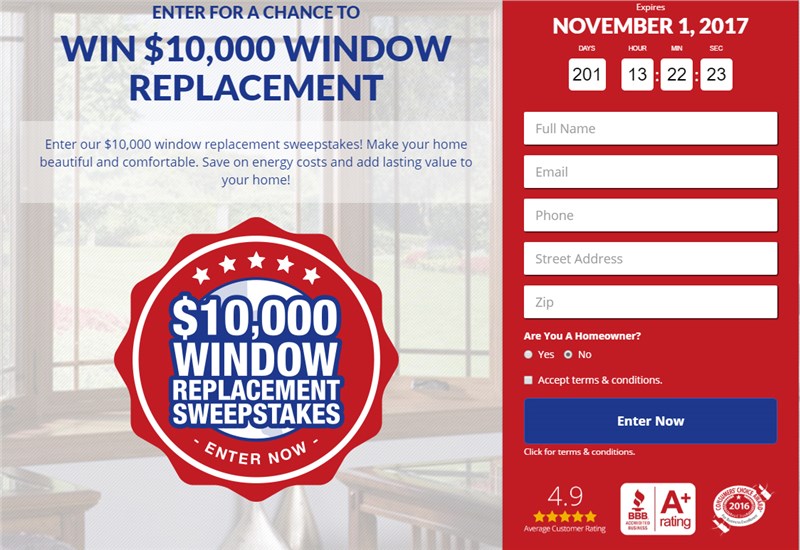 Here at Spectrum, we are always looking for new ways to drive your business forward. One of the classic lead generation sources for remodelers is the contest entry – where you offer an entry into a contest for free services as a conversation-starter for home owners. This has been a tried-and-true st...
---
At Spectrum, we aim to provide cutting edge software and lead generation to our customers. To accomplish that goal, we have a full staff of statisticians and product experts in place to help you grow your business. We are inviting select clients to a free early access program to leverage their data...
---
If you want to run a successful online marketing campaign, it's essential to properly and consistently analyze your website's traffic. At the end of the day, combing your web traffic and user activity data for patterns and spikes is the easiest way to determine your next marketing move. To do this,...
---
Steve Jobs was a masterful marketer. Because he positioned Apple as an experience, not just a product. He recognized that people connect with striking, beautiful images and actually acknowledge well-crafted, compelling headlines. Apple's website, for example, is an experience. Every headline generat...
---
Today's business owners must take an active role in their online reputation. Developing a comprehensive plan to maintain and grow your online reviews, whether you do it on your own or with the help of an expert firm, is vital to your success. If you haven't considered your online reputation, try not...
---
The ongoing transition of local business listings in Google continues. In August 2012, Google combined Google+ Local with Google+ Business to form one, all encompassing listing for your business on Google. Google has done this to ensure that business data is consistent across their entire network. I...
---
Both Google and Bing have what are called 'Webmaster Tools' to help with informing the search engine of your sites content and diagnosing what needs to be done to help improve your search results page. These tools are essential for anyone that is concerned about SEO and search marketing. Utilizing t...
---
Each month now Matt Cutts posts some information about the changes to Google's search algorithm. You can visit the blog here. This is a great resource and helps us in the SEO world determine if we need to make any changes to our SEO strategy. However, for those of you that are not experts, here is t...
---
Let's look at one of the biggest topics in search marketing today… reputation management. Total online reputation management is a crucial and time consuming part of online marketing. It can be done by a small business owner in their spare time or by a professional SEM agency for a large corporation....
---
FetchReviews.com is all about measuring and improving your customers' experience with your products and services. Fetchreviews.com is a reviews tool which allows you to easily attach a reviews engine to your website to ask for and gather reviews.
---