How Hot is a Market? Google Can Help You Find Out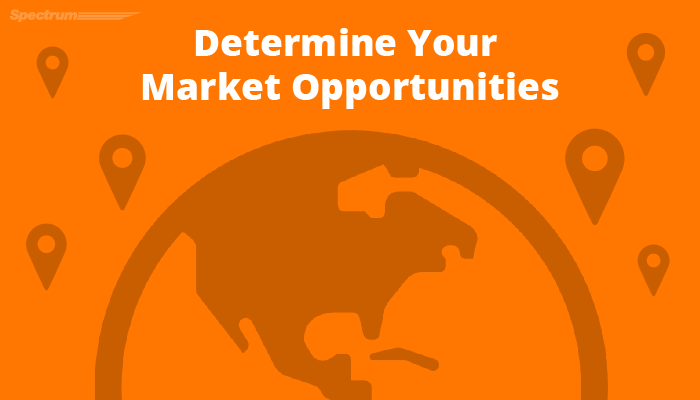 For remodeling manufacturers, determining the strength of a given geography can help you efficiently allocate your limited resources to ensure your most profitable dealers are living up to the opportunity in their area. But how can you tell exactly what that opportunity is? Getting the answer right, with up-to-date data and current consumer preferences, will help your dealer expansion team target dealers in the best market.
So help your dealer expansion team sell smarter with this method for determining market opportunity!
Pitfalls to avoid:
Your sales team knows just how to find remodeling companies that are a good fit for your product in a given market. Equip them with the big-picture data they need to succeed by avoiding these pitfalls.
Outdated data: Many consumer surveys are updated on government-style timelines, waiting as long as 9 years to publish updates. A lot has changed since 2008, so don't rely on old data!
Grow where convenient: Where your sales team can find a potential dealer and where you actually want a new dealer are often radically different. Don't become a victim of convenient sales, which can lead to dealers saturated in one market via referrals but with poor coverage nationwide.
Assumptions: Don't assume who your ideal customer is when you can know for sure! Have a look at your previous customers and build a profile for your ideal customer.
If all of this data analysis looks daunting to you, not to worry! As the experts in digital marketing for nationwide remodeling brands, we are constantly looking at the big-picture for remodelers. We can prepare you a marketing analysis, detailing the strongest market where you don't currently have dealers, and a plan to win dealers in those markets! Just give us a call and we can get started.
Sources for opportunity data:
You can acquire data on the total sales opportunity nationwide through a variety of sources. Start with the following:
Google: The data giant knows exactly how many consumers are searching for your best keywords. You can use tools built into the Google Adwords suite to use that data to see search volume and plan advertising budgets by market.
A word of caution – the accuracy of your Google data is partially determined by how large your advertising spend is, so be sure to use an actual, active AdWords account. At Spectrum, we represent more of the nation's largest remodeling networks than any other agency, so we can help you find highly accurate search data!
Census: Expand your depth by looking not only at product interest, but also at household income and household age to locate your ideal customers. This is all available publicly through the U.S. Census bureau, right down to the zip code level!
Ask around!: Lead providers are keen to sell their services, particularly to manufacturer networks like yours. For instance, HomeAdvisor and QuinnStreet will provide lead counts for your services at the askance. How easy is that!
Putting it all together:
Once you know how many people are searching for your products online and how many of those people fit into your ideal buyer persona, you are ready to compare markets nationwide to see where your most profitable potential dealers are located!
One special consideration you will want to include in your data – how many dealers can a given market support? This will be key to planning your overall dealer growth strategy. Compare the available sales in a given market to the revenue you expect your new dealers to produce. Be sure to stop recruiting dealers where you are approaching the saturation point, so that you aren't competing with yourself!
The benefit of nationwide partners:
One way you can amplify the reach of your data is to involve a nationwide partner. Here at Spectrum, we work with hundreds of local remodelers nationwide. As a result, we can help you translate the available searches in a given market to actual remodeler sales performance in that market. Working with manufacturer networks, we use this data and our partnerships with the country's best remodelers to get a complete view of market opportunity.
So there you have it! The data you need to measurably grow your network of dealers, and a framework to put that data to good use. If big data isn't your specialty, give us a call – we live and breathe remodeling data for our clients! We would be happy to discuss your expansion goals, and offer you a snapshot of the nationwide opportunity for your products, including markets where you currently lack coverage.
Tags

market trends

dealer management

dealer networks

manufacturer marketing

expansion
---
---
---