Digital Marketing
Yelp Acts Against Review Solicitation—How Should You Respond?
In a recent email that went out to thousands of small to medium-sized business owners, Yelp cracked down on businesses asking customers for reviews. The email warned companies that review solicitation creates a biased ranking system, ultimately harming consumers and other businesses. Yelp has always spoken out against asking for reviews, but now they're taking action—businesses with a system for soliciting reviews may be penalized with lower search rankings on Yelp.
Why is Yelp So Concerned About Review Solicitation?
As one of the most prominent review platforms, Yelp places a great deal of importance on maintaining the integrity of the reviews that appear on their site. Their business's reputation relies on consumers trusting them as a source for real and reliable reviews. Without this trust, usage will decline, and in turn, so will the company's value.
Yelp wants to maintain its reputation, and in the process, they have made it more difficult for you to uphold your own business's value. But don't worry—your business can still thrive. Here's what you should be doing in response to Yelp's recent announcement.
Ask for Reviews in Person
Yelp may have a system for tracking mass review solicitation, but they can't monitor everything you do in person. If you deliver a job, and you think your customer was pleased with your work, ask for a review in person. Tell your customer that a positive Yelp review has a huge impact on your business's performance, so you would really appreciate it if they could write a nice sentence or two about your work.
Build Up Your Reputation on Other Review Platforms
Yelp isn't the only review platform out there! Sites like Google, Facebook, and the BBB all contribute to a strong online reputation, so take some time to focus your review strategy on different platforms.
Download our guide on understanding third party review sites to get a full rundown of which sites matter for the home services industry!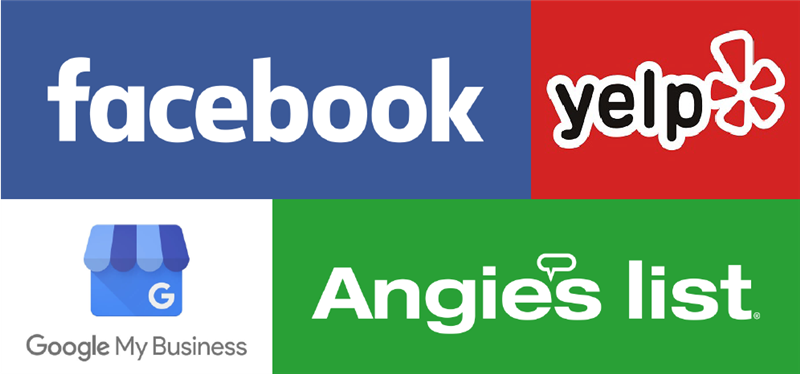 Connect Reviews to Your Own Website
What do potential customers really care about? Stars. In Bright Local's 2017 Consumer Review Reports, they found that 54% of consumers consider the average star rating to be the most important factor when judging a local business.
Yelp uses this to its advantage by pulling your business's star ranking into Google search results. But you don't have to rely on Yelp for this—Spectrum's reputation management system lets you gather reviews on your own website and push them into your organic search listing. This attracts more eyes (and more clicks!) right to your business's site.
Take Charge of Your Online Reputation
We don't want to disregard the importance of Yelp—in fact, recent reports put Yelp as one of the top two most trusted review sites. But your business needs to think about its overall reputation management strategy. And if Yelp is cracking down on asking customers for reviews, you need to know what your options are. Download our guide, "Understanding Third-Party Review Sites" so you can create a strong online reputation across all platforms.
Tags

Yelp

online reviews

requesting reviews

review solicitation
---
---
---