Digital Marketing
3 Examples of Home Service Videos with Powerful Results
Using video in your marketing strategy does more than just build your brand—it truly drives results. From increased conversion rates on quote forms to more closed sales, video has the power to improve your entire sales process.
We've put together three examples of home service industry leaders who are using video to drive huge boosts in performance. Check them out and steal their strategies so you can start seeing similar success!
Matrix Basement's Home Page Header Video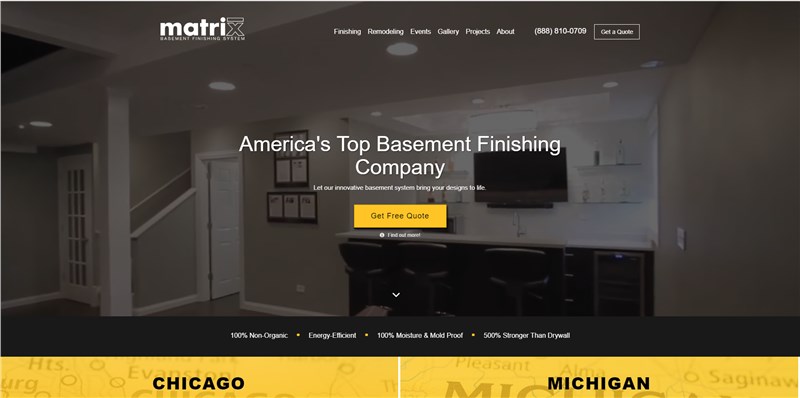 How They Used Video
Matrix Basement went above and beyond by incorporating video in their home page header. The video walks through some of their past projects, showcasing their professional and attractive work from the moment a consumer enters their site.
Why It Worked
Because of its prominent size and placement, the video allows Matrix to drive conversions immediately. Prior to the video homepage, Matrix was only having minor success with their on-site quote forms. After we implemented the video, they saw a 242% increase in quote form conversion rate.
Download our guide below to learn about the other specific tools and tactics Matrix uses to increase leads, appointments, and closed sales by over 100%.
My Window Works' Testimonial Video
How They Used Video
My Window Works found a happy customer and captured her on camera. The video features the customer speaking about her experience from sales to final product, highlighting what makes Window Works so great to work with. Window Works then posted the video to their blog and social media to drive conversions across multiple platforms.
Why It Worked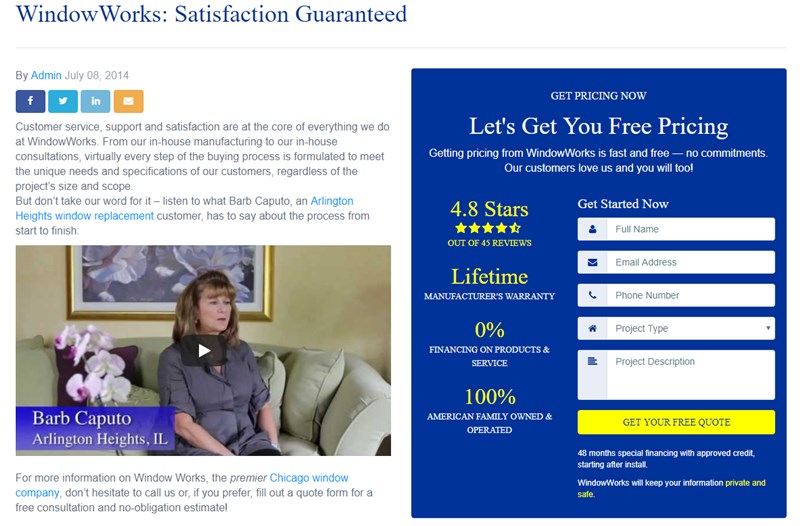 This testimonial video increased legitimacy because proof of their business's quality came straight out of the customer's mouth. As Window Works' marketing partner, Spectrum paired the testimony with an eye-catching quote form to further drive the effectiveness of this video. Putting the two side-by-side motivates consumers to fill out the quote form immediately after finishing the video.
Master Home Solutions' Project Videos
How They Used Video
Master Home Solutions' captures amazing footage by using a drone camera to record their roof replacement work. They then frequently post these videos to their YouTube page with optimized titles and descriptions.
Why It Worked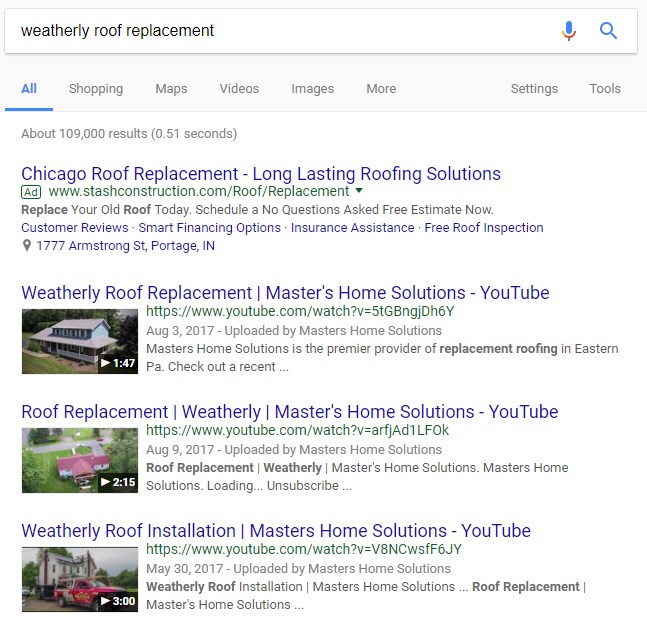 Google favors video on search, meaning videos generally show up at the top of search results. By building up their YouTube presence, Master Home Solutions is able to capture almost all of Google's top search positions in one of their key markets. Video allows them to push their competitors' listings down and effectively dominate search.
How Your Business Can Use Video
Driving more leads, appointments, and closed sales to your business comes down to understanding how to effectively use video in your marketing and sales process. Download our guide below to see how a top home improvement company is using video to increase their raw leads, appointments, and gross sales by over 100%.
Tags

video marketing

Quote Request Forms

home service videos
---
---
---