Digital Marketing
Google Home Services Will Be Essential for Building Trust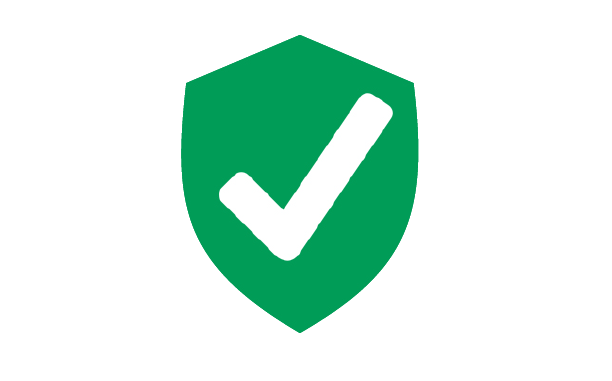 Google is changing the way that home improvement businesses establish trust. Their new lead generation program, Google Home Services, features select contractors at the top of search results with a little green "Google guaranteed" checkmark.

This badge promises consumers a trustworthy list of providers—at Google's expense. If consumers are unhappy with a service, they can submit a claim to Google and receive up to $2,000 in compensation. With this moneyback promise and Google's firmly established reputation, the badge offers a strong incentive for consumers to choose providers who have earned the powerful green check of approval.
Words ads and Google My Business page even more enticing in the eyes of the consumer.
How Can I Get a Google Guaranteed Badge?
First, your home improvement company must be invited to the program. It's only available in select markets as a closed beta, but because of Spectrum's Elite Partner status with Google, we have priority access when the program launches in your market.
Second, your company must go through a rigorous screening. Google's top priority is protecting consumers, so they're not taking the badge lightly. The screening includes:
A background check
License and insurance checks
A review and rating analysis
The process may take weeks, but it's well-worth it. Once your business earns the badge, your online reputation will be backed by one of the most recognized names in the world. Google Home Services will make your AdWords ads and Google My Business page even more enticing in the eyes of the consumer.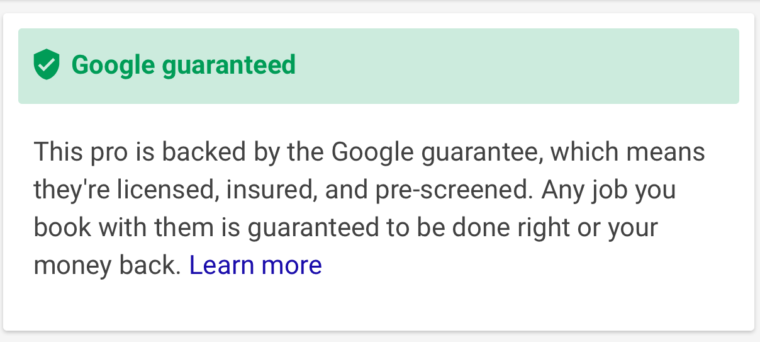 What This Means for Your Business
This green checkmark may be tiny, but its impact won't be. The Google guaranteed badge has the potential to completely change lead generation for home improvement businesses.
When faced with a company that has a badge and one that doesn't, the choice is clear. Consumers want a guarantee—meaning you need to be prepared for when the program hits your market. Your Account Manager will reach out to you as your service and geography become available.
Tags

Google

Google guarantee

google home services

Home Service Ads

Online Reputation Management
---
---
---