Digital Marketing
The One Thing You Could Be Doing to Get More Reviews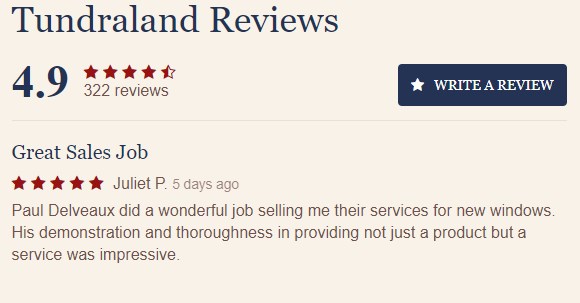 In the age of smart technology, we're constantly looking for answers from our friends, our peers, and our phones. How many times have you tried a new restaurant because your friend told you it was great? How many movies did you see because it received rave reviews? Reviews are a powerful tool for gaining business, and as consumers, we look to them to inform our purchasing decisions. As a business owner, you know their value, but sometimes getting reviews for your business can be a challenge. Offering review incentives encourages customers to share their experiences with your business, elevating your credibility and potential to gain more business.
The Power of Incentivization
Review incentives are a unique way to engage your customer base with your business. Sometimes, constant connection can wear us down. From signing up for email lists, to visiting websites, to buying products, it can be overwhelming for customers who are contacted daily by multiple businesses. An incentive will boost the number of reviews you'll receive and is a great way to compete with other businesses asking things from their customers.
Whether you're offering a chance to win a gift card to a popular company or a product or service from your own business, an incentive acts as a "Thank You" to your customers. If a customer had a good experience with your company and they're offered the chance to win a prize, they're much more likely to devote a few minutes of their time to leaving a review.
Need help crafting a review request? Download our email templates below!
Best Practices for Incentivization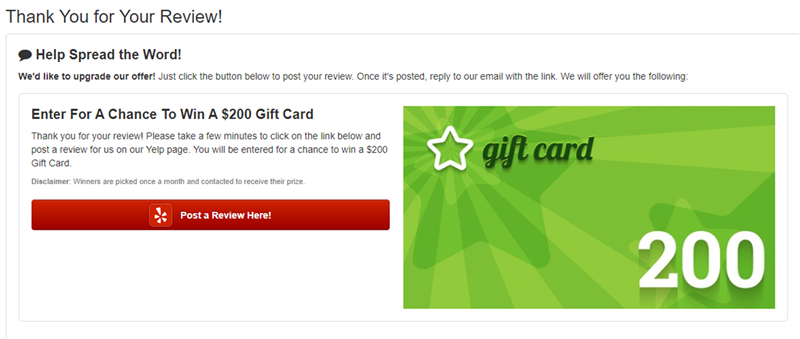 There are few things to keep in mind when offering an incentive to your business:
Choose the right incentive. Think from a customer's perspective when choosing an incentive. Place a value on obtaining customer reviews, and price your incentive accordingly.
Communicate the incentive. Customers are sometimes wary of rewards because of the potential restrictions hidden in the fine print. Make it clear to your audience if they are eligible for the reward, how they can participate, and when they can expect to hear from you about the reward.
Deliver the reward. Honor your delivery time for the incentive. Let customers know before they fill out a review when they can expect to hear about a winner. Once the winner is chosen, promptly send them their prize, and let the rest of your audience know who won and thank them for participating. Keeping your company accountable has a large impact on your customers.
The Spectrum Sales Automation Platform integrates incentives right into its software. Whether you'd like to bolster the reviews section of your website or enhance your reputation on a third-party site, we'll work with you to implement incentives so you can gain high-quality reviews.
Tags

Online Reputation Management

review incentives

online reviews
---
---
---