Digital Marketing
Call Me – Pay Per Call Ads on Google
In the home improvement industry, we are constantly looking for new ways to make the phone ring. From billboards to TV ads to great websites, we want to persuade potential customers on the market for our products to pick up the phone and call us.
A great Google feature just became available to help you make the phone ring – Call-Only Ads. This is an awesome development for the home improvement industry. After all, you only pay for calls you receive!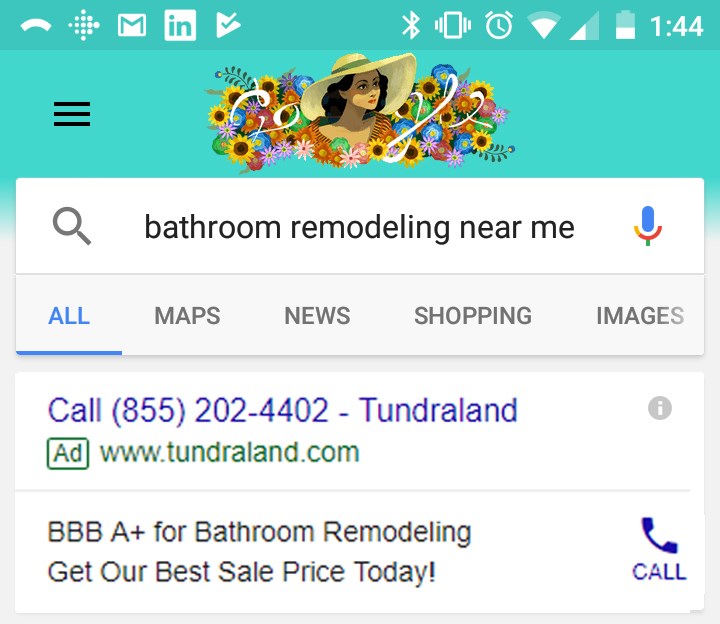 When a customer searches on Google for terms that show that they are deep into the buying cycle, you can present a simple 2-part ad to that customer. The first part is a quick value proposition, like how long you've been in business or a monthly sale you are running. The second part is your phone number with a call button so that a customer only has to click on it to call you!
It really could not be more simple. You insert your phone number into Google right when you know your potential customer is thinking about calling a company like yours. It's like a digital billboard, and you only pay when customers call you.
Pay-Per-Call
Typically, Google ads are Pay-Per-Click. You only pay when a customer clicks on your ad and visits your website. Call-Only Ads are special – the only "click" is the customer dialing you! So, you pay each time you get a phone call.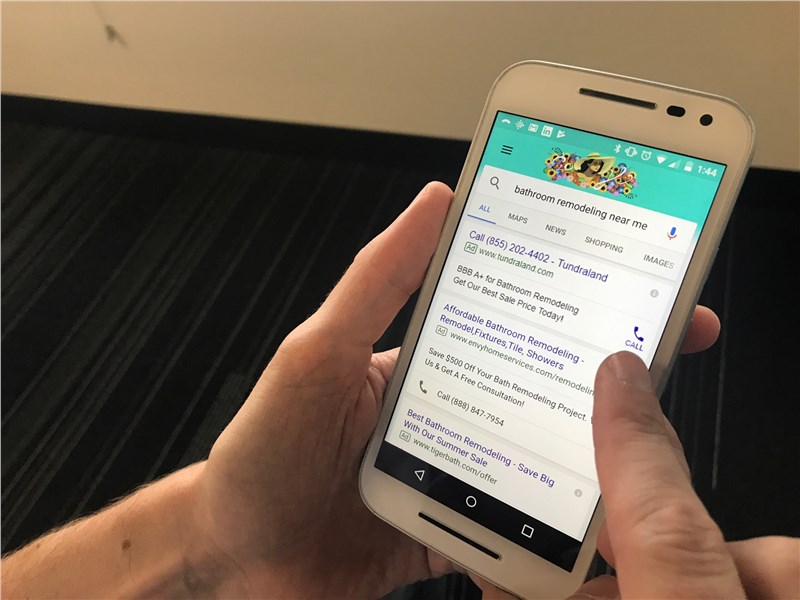 Does it work?
These new ads from Google take out an important step – usually, a customer visits your website and researches you before calling you. Are customers interested in just calling you directly and speaking to your sales team? The answer, surprisingly, is yes.

When we look at how much a lead costs generally on Google, versus the cost for just these special Call-Only Ads, we see that Call-Only Ads drive a considerably lower cost lead. Also, Call-Only Ads tend to show higher on the page, which has the best results.
Are the phone calls high-quality?
This is a very important question. It can be tough to compare leads, just knowing that some sources generate leads, but those leads are less serious about buying. This is where phone call recording becomes critically important.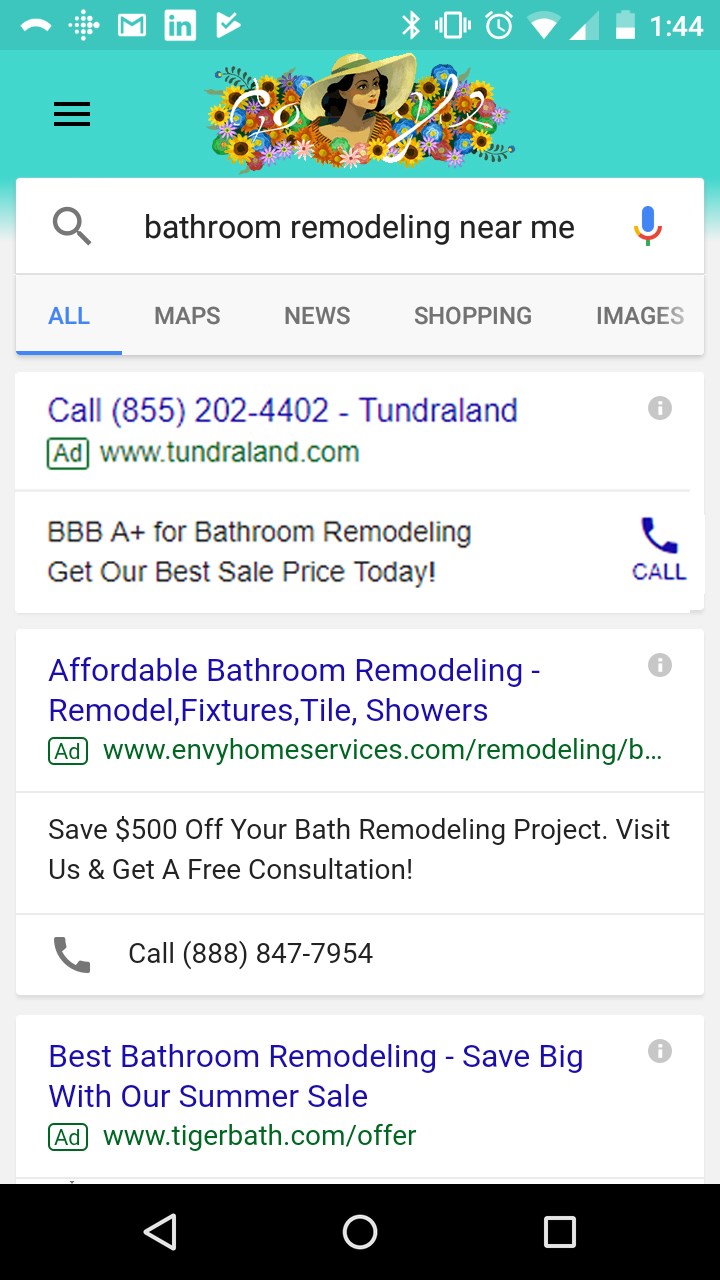 You should record every phone call to your business, and audit your calls regularly.
At Spectrum, we provide you with everything you need to record inbound calls, and we tag those calls by marketing source. We push those phone calls directly into your CRM, so you can track that all the way to the closed sale.
When we look at Call-Only ads, we see that 80%+ of them are interested customers looking for a price quote. Pretty cool, right?
Ready to get started? Great! Here at Spectrum, we make sure that our clients are at the cutting-edge of lead generation in the home improvement space. We know what makes your business tick, and we know how to drive your business forward.
If you're interested in Call-Only Ads for super-efficient leads, we'd love to talk. We can review what you're doing currently, and suggest easy wins for you to grow your business, whether or not you decide to partner with us! Simply click below to request a website review to get started.
Of course, you can always call us at (800) 748-1344!
Tags

Google

Paid Search

Advertising
---
---
---