Digital Marketing
Great Videos Lead to Great Business Growth
As a Spectrum partner, you have access to new and innovative ways to grow your business online. With the rise of social media and customers shopping for your services on smart-phones, we are seeing that high-quality video content separates great companies from good companies and contributes to growth.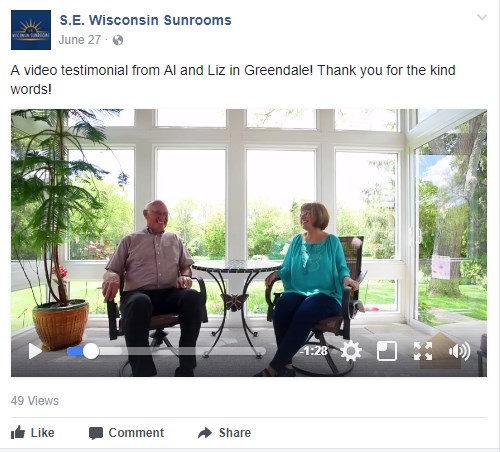 What Can You Do with Great Video?
The opportunities to grow with great videos are endless:
Facebook lead generation: Video is the content format of choice for social media, so we can use quality video content to capture users and convert them into hot leads.
Website lead generation: Videos build authority for your website. You collect them, we post them live, and you reap the benefits.
Review site content: Sick of Yelp filtering your reviews? Guess what, Yelp doesn't filter videos. Simply create a video testimonial and upload it to get your video reviews out there!
How Can I Get Video Content?
Video is a great new opportunity to grow your business, but it can be a pain to find a reliable local photographer to make it happen. We can help you with that!
Here at Spectrum, we partner with a nationwide network of photographers from HouseLens. See how our partners at LivingSpace Sunrooms have done great work in collecting video testimonials for their dealers using this network.
If you are looking for a manufacturer to support the sunroom side of your business, we highly recommend LivingSpace! They get how to drive leads for your business – plus, they make the best sunroom on the market today.
Take advantage of these exclusive and affordable video content packages by speaking with your account manager. They can help you figure out how to start making video part of your brand-building strategy.
Tags

testimonial videos

social media marketing

content development
---
---
---