Digital Marketing
Facebook Hits Record Growth - Here's Why!
Just this week, Facebook stock hit record highs, having grown 44% year-over-year. Facebook is a massive company, so growing by almost half is a huge deal. The driver behind that growth is surprising, and you may have noticed it taking over your Facebook newsfeed – highly targeted Facebook Ads.
What does this mean for me?
Assuming you aren't cashing in on your Facebook stock, how does this effect your home improvement business? Well, the growth at Facebook is a reflection that Facebook advertising works for generating new leads. We've tested it for the home improvement industry, and the new ad platform works phenomenally well!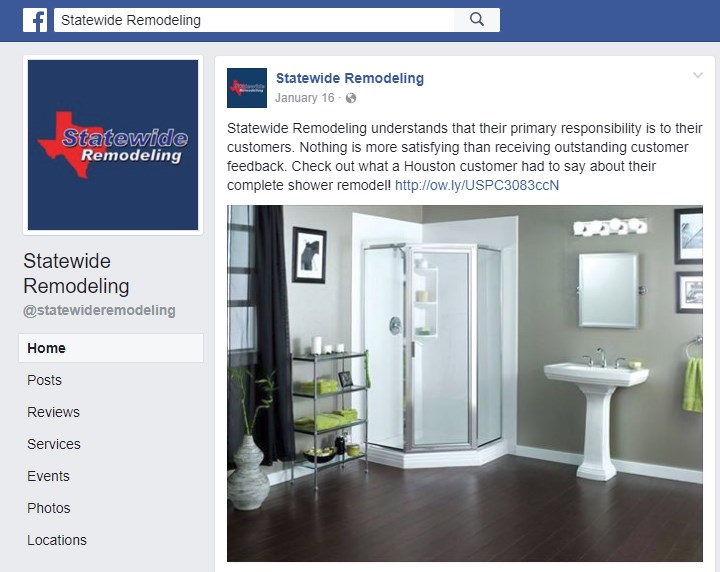 Your cost-per-lead on Facebook can be the best of your marketing sources.
The reason why Facebook ads are so effective stems from how you show your Facebook ads to interested customers – advanced demographic targeting.
Looking for a step-by-step strategy to turn your Facebook account into a home improvement lead generation machine? Download our Social Media Strategy Guide for a proven plan of attack!
The right audience
If you know who exactly your ideal customer is, you can target other similar customers like them. You can serve ads to folks based on:
Household income.
Value of the home.
Open lines of credit - make finance rejection a thing of the past!
Interested in home improvement – this one is the coolest. Is Facebook psychic? No, of course not. But Facebook does analyze your customer's recent posts and likes to figure out if they have a remodel on their mind.
The trick here is finding out the right demographics for your ideal customer. At Spectrum, we've analyzed tens of thousands of home remodeling buyers to find the exact right combination to get the best cost-per-lead.
Just let us know if you'd like us to set up data-driven ads for you!
… At the right time
Facebook is collecting $9.16 billion dollars in advertising revenue each year, with 87% of that income coming from mobile ads. Let's take a second to digest that. The vast majority of Facebook ads are viewed on smartphones.
On smartphones, you're reaching your customer right when they have free time – time that would be perfectly spent by seeing your previous work and scheduling an appointment with your sales team!
Our video testimonial ads also generate a great amount of leads!
Remember that smartphone users are only digesting small amounts of content – your ad should be short, sweet, and take less than 30 seconds to generate a lead.
Wondering how to turn your professional Facebook page into a lead generation machine, both with ads and great posts for your existing customers? Download our Social Media Strategy Guide for a step-by-step strategy to grow your business through your social network. It's packed with useful advice and cutting-edge techniques!
Tags

social media marketing

social media posting

Ways to leverage social media

Facebook
---
---
---