Spectrum Insider
Grow Your Team - Exclusive Career Technology for Spectrum Partners
Summer is a great time of the year – the weather is great, the kids are off from school, and the phone rings off the hook. The biggest difficulty you're likely to face is that you have too much business for your current staffing. When that happens, it's time to think about hiring!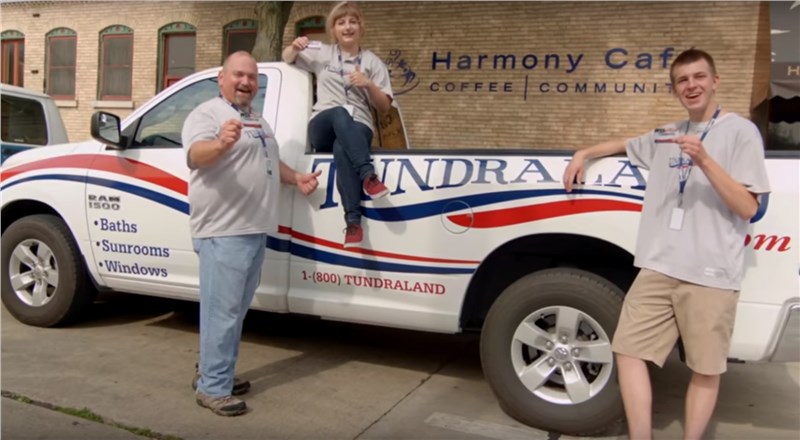 When you love your job, you never work a day in your life - and Tundraland's team loves their careers and their company mission!
As a Spectrum Partner, you have a key advantage over the other companies who are competing for a limited supply of great employees – a world-class website! Leverage your Spectrum website's Career Section to post jobs, accept applications, and ultimately hire great talent.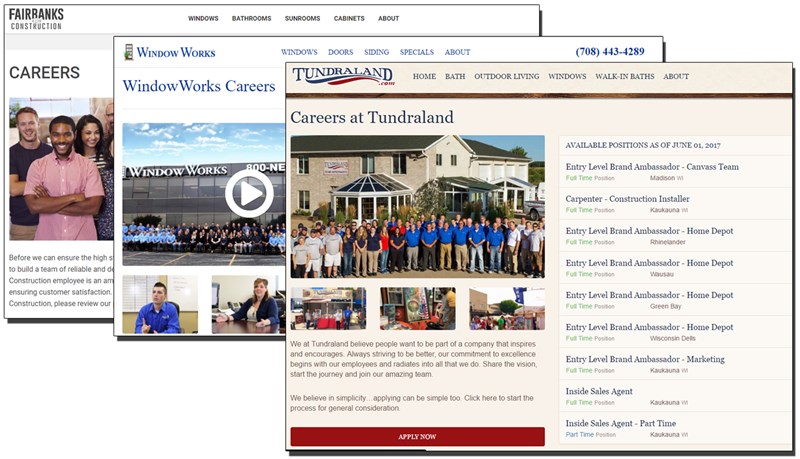 A first-class Careers Section experience - your applicants will know you are THE company to work for, before ever meeting your team!
Here's how to do set up your Careers Section:
1) Post your job openings.
You can post jobs directly from the backend of your website. Never done it before? Don't worry, it's easy! Your account manager can walk you through how to do it.
One key element of your job posting is how long it is. We've done tons of research into hiring for the home service industries, and having a short job description majorly increases your application rate!
So, keep it short and sweet for best results.
2) Send us your unique team!
To attract the very best talent, you need to stand out as a great and successful place to work. There's no better way to do that than to show off your happy employees! Take a photo or even a quick video introduction with the team. We'll post that to your Careers Section to make it as appealing to the best candidates as possible.
3) Respond quickly.
Your Spectrum Ecosystem makes it easier to manage your business through automation – when a candidate applies, our software sends them an immediate response. You will have the best luck in setting up interviews if you quickly follow up on that automatic message with a personalized email or phone call.
So there you have it! Spectrum gives you the technology you need to grow your business, from generating leads, closing sales, and hiring great talent to help you grow. If you aren't already taking full advantage of the Careers Section of your website, let's get started! Simply reach out to your account manager, and we will walk you through how to set it up.
Tags

hiring an expert

hiring for movers

digital hiring
---
---
---