Spectrum Insider
Here's to Another Great Year!
Happy Holidays, everyone! This has been a great year, filled with exciting new product launches and outstanding new partnerships. We're happy to have had a role in making it happen for your company.
We hope you have a wonderful holiday season, surrounded with friends and family!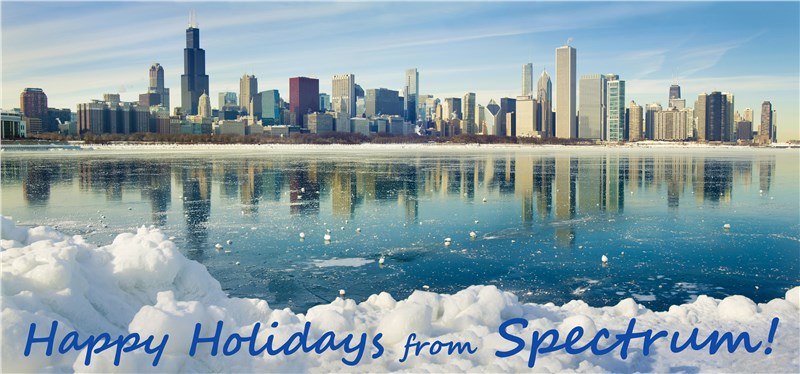 Over here at Spectrum, we will be ready over the holidays to keep your digital marketing results on track.
Our main offices in Chicago and Schaumburg will be closed on Monday, December 26th and Monday, January 2nd.
Your website is backed up (twice!) in remote cloud hosting, so you can rest easy and enjoy the time off, without worrying about your digital properties. Should you run into any emergencies, shoot an email over to workorder@spectruminc.com.
We will be monitoring that email throughout the holidays, and will quickly address any urgent concerns.
Otherwise, we wish you a happy holidays and are looking forward to another great year!
Tags

happy holidays
---
---
---