Digital Marketing
Brand Battle: How To (Legally) Steal Leads from your Competitors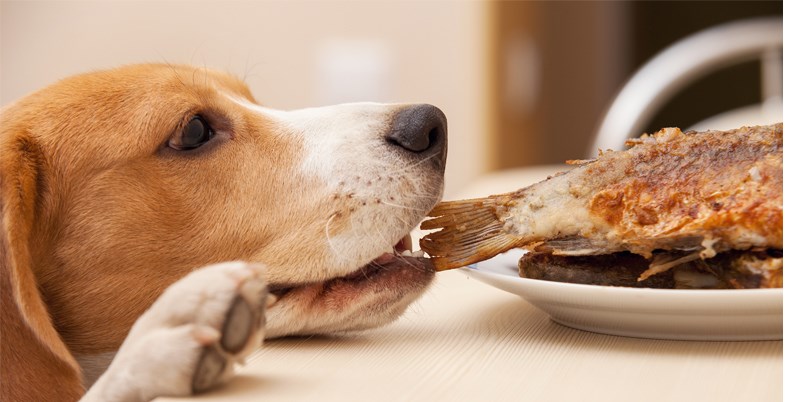 If you could appear on top of Google search every time someone searched for your competitor, would you want to? Of course you would! By bidding on your competitor's brand name, you can grab leads out of your competitor's sales funnel. We have just the strategy to make that happen.
Here's a quick screengrab of what I mean.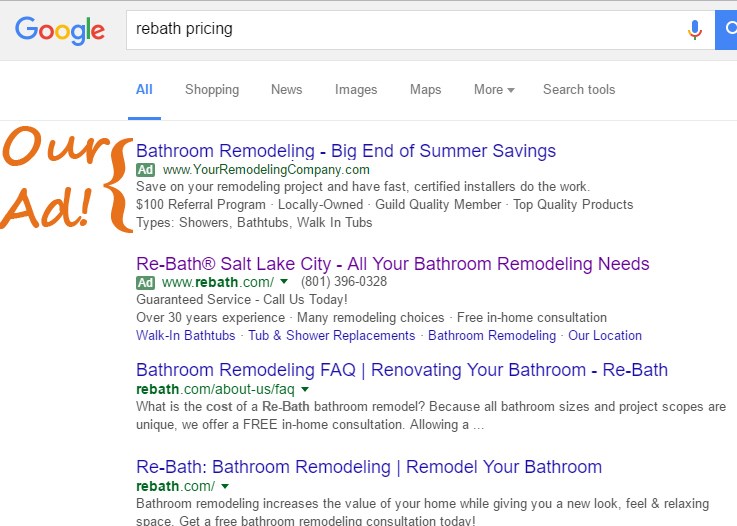 So, when a customer searches for your competitor, you can insert yourself into that search with a more compelling offer and win the sale. Here are 2 key factors to consider when targeting other brands.
1) Competitor leads sell.
Remodelers frequently ask us – do these visitors turn into sales?
After all, you can wick away traffic by bidding on competitor terms, but that is no guarantee that these visitors will purchase from you. Maybe the customer is totally locked into the brand they're searching for. Here at Spectrum, we have built a tracking system that follows your customer through the whole buying funnel. From which ad they clicked all the way through to the dollar value of their sale, our strategies are entirely data-driven.
We measured it, and yes, competitor leads definitely sell! The lead itself costs about 25%-50% less than a more competitive term (like 'bath remodeler' in this example). Plus, we don't have statistics on this, but we have heard that the sale is sweetened by the knowledge that you're eating it off of your competitor's plate.
2) Bidding on them takes a strategy.
So, awesome! You're ready to start snatching away visitors and sales from your competitors. How do you do it? It's a little complicated. That's the reason everyone isn't doing it.
Google serves ads based on quality score, one factor of which is your landing page's relevancy to the search term you're bidding on. Here at Spectrum, we design specific landing pages for this exact sort of search. That's how we appear on top, even ahead of the company who owns the brand name!
Curious how your own paid-search stacks up? We offer free and confidential PPC reviews. Shoot us an email at kevinm@spectruminc.com to get started! We can point out quick improvements to get you more efficient leads, plus tell you about strategies like this to beat your competitor to market!
Tags

Paid Search

Branding
---
---
---