Coronavirus & How to Tackle Consumer Concerns
We can all agree that COVID-19 is a concern. Whether folks are worried about spreading the virus to others, catching it themselves, or even just small things like stocking up on toiletries, there are many different ways to look at the impact of this situation on our daily lives—businesses are no different.
At Spectrum, we know that one of the biggest concerns our client's face is in-person interaction, and we're here to help you develop and implement tools to keep your company running—even in this unique climate.
Limiting face-to-face interaction is becoming more and more prevalent, and this major shift in consumer behavior may continue for some time. As businesses, we need adapt our sales process to the changing times, and Spectrum is here to help you continue to succeed.
So, how can we make consumers feel safe amidst virus concerns?
And how can we use this as an opportunity to address rising consumer requests for digital selling?
1. Start with Education—Consumers want to do their own research on your products and services. When marketing to them, start by informing them of your new digital selling programs so they can continue to do online investigation with your team
Example: Launch a paid media ad that displays "Receive a free air quality assessment now"
Or
Example: Launch a paid media ad explaining "Need a new roof? See damage that has touched your home and get a digital quote in minutes!"
Or
Example: Add a Call to Action to your site stating "Want an online quote via Video Chat? Click here now!"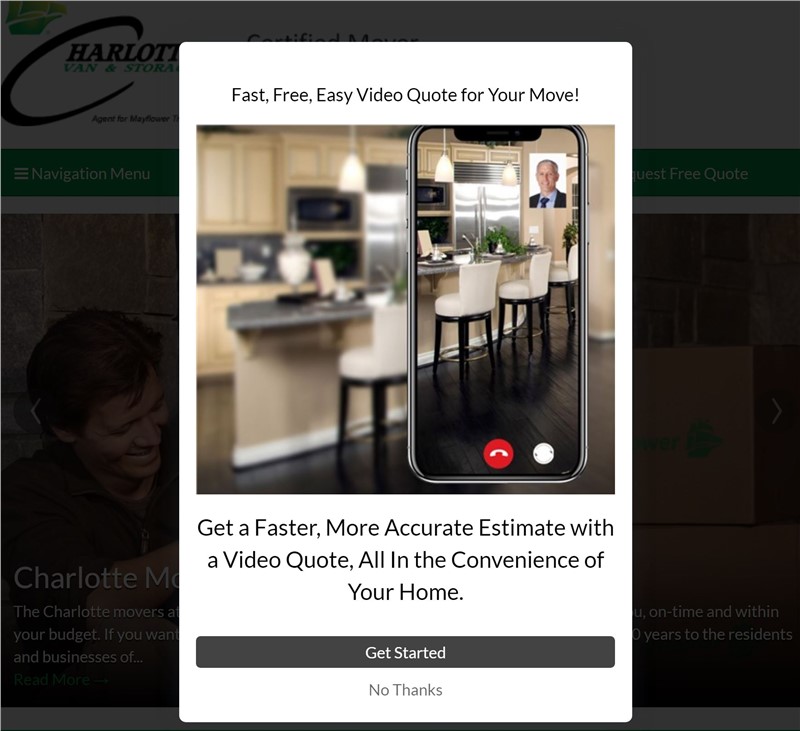 2. Respond Immediately—Whether a customer picks up the phone and calls, engages with a chat tool, or fills out a quote request, they are ultimately looking for an immediate response. Set up a process where you and your team are responding immediately to requests.
By enabling Spectrum's Visual Quoter, we can set up requests for digital quotes immediately after a new lead comes in! For instance, fill out a quote form and send a request for a Video Chat Estimate directly via text to your customer.
3. Offer Digital Estimates—With instant gratification comes a lack of physical interaction. When you build your response tools, it's important to provide options like digital quoting so customers can make decisions in instances where they aren't comfortable having a stranger show up to their home.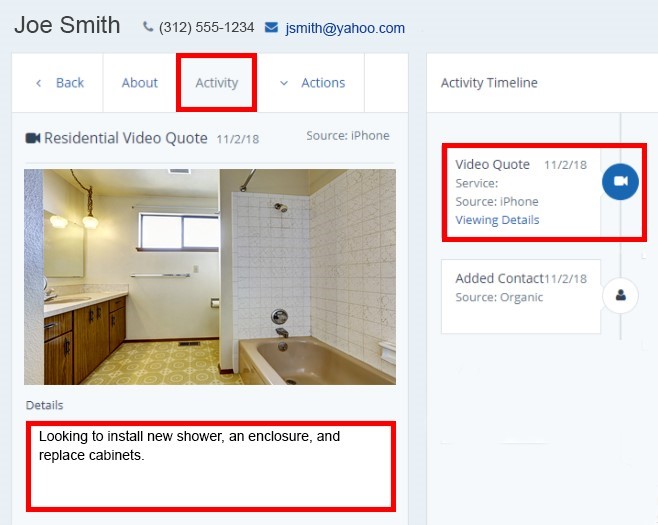 Spectrum's Visual Quoter can be turned on at any time so that you and your team can conduct Video Conferencing—and even receive video recordings of the things you need from your customers to complete an estimate!
4. Build Trust with Digital Updates—At some point, someone is going to have to show up to a customer's home to complete the job. And in times like these, informing your customers of who will be coming to their homes is more important than ever.
Use this as an opportunity to inform your customers of how happy and healthy your team members are.
Use your Technician review tool with Spectrum's Reputation Manager to add reviews and unique bios for your customer-facing team members, and send them out before any major appointments.
Amongst all the concerns with COVID-19, know that we here at Spectrum are rising to the opportunity of tackling this first new wave of customers together. From tailoring unique marketing campaigns with our Client Development team, to launching software tools like Visual Quoter to keep you ahead of the curve, we are ready to support your company as you adjust to the changing market—ultimately growing your business through effective lead capture and unparalleled customer service.
---
---