Meet Pete! Pete Dabbelt Joins the Spectrum Team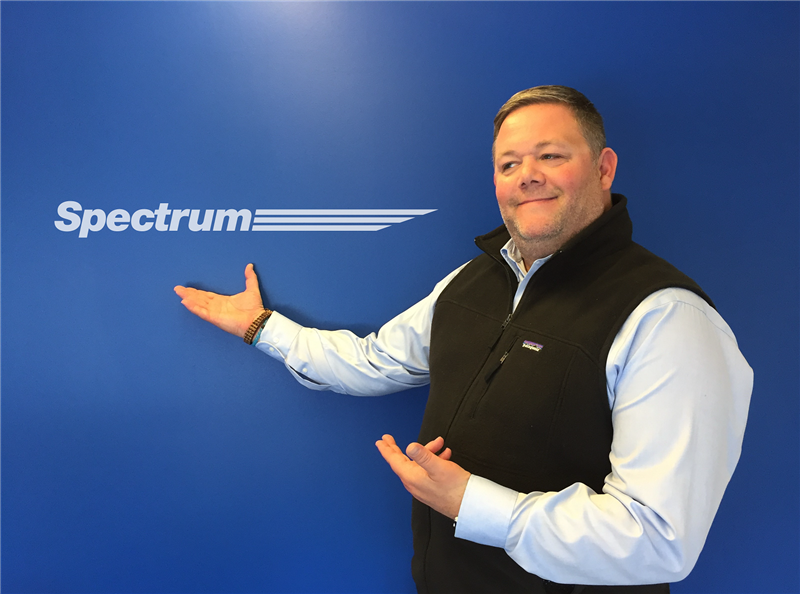 We are so excited to introduce our new team member Pete Dabbelt (especially because his name rhymes with "meet," giving us the perfect title for this article). Pete is joining us after 8 years at Improveit 360, allowing him to bring a ton of industry experience and strategic relationships to the Spectrum team.
Here are some quick tidbits about Pete so you can get to know him better!
What he's looking forward to at Spectrum
Pete is excited to connect his experience with Customer Relationship Management software to Spectrum's cutting-edge lead generation software. Marketing attribution is the next big thing in the home services industry, and Spectrum is breaking grounds with this by using machine learning and predictive analytics.
He's also excited to get to know the team so that we can all work together to accomplish Spectrum's and our customer's goals!
What he thinks he brings to the team
Although he brings a lot in terms of sales experience, Pete also takes pride in developing strong customer relationships. He's willing to go the extra mile to make sure customers get the attention they deserve.
His one piece of digital marketing advice for home service companies
Track everything. A lot of people go off gut feeling with their marketing, but if you track it, you can make purposeful decisions and truly grow your company.
Pancakes or Waffles? Nice car or nice home interior? Cats or dogs? Chrome or Firefox? Action movies or Drama? Coffee or tea? iOS or Android?
Pancakes, Nice home interior, Dogs , Chrome, Action , Coffee, iOS
Fun Facts
Loves 80's and 90's rap, especially Eazy-E's Boyz-n-the-Hood. Apparently he can go word-for-word on it, but we have yet to prove this.
Tags

meet the team
---
---
---