Digital Marketing
Smarter Selling: Using Data Insights to Drive More Sales
Data—for many this word conjures up images of Excel spreadsheets and complicated tables with little actionable insight. This mindset can make it hard to see how data fits into the home services landscape. But with new technology and better tracking tools, "data" is getting a new face, particularly in the home services industry. And your business can harness it to start selling smarter and gain an edge on your competitors.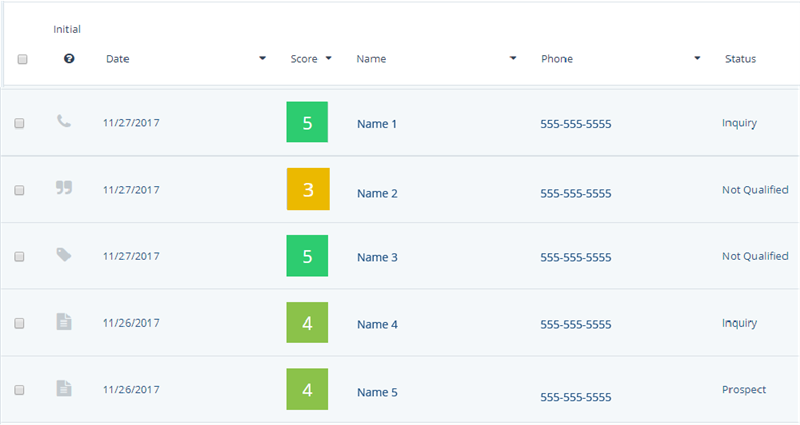 A New Way to Look at Data
Picture this—one of your sales reps walks into an in-home consultation. They already know the home owner's marital status, number of adults in the household, their language preference, the home's value, and some general household preferences. From this, they've gathered that this lead may be a hard sell, so they've come equipped with photos of past work, references, and some possible talking points tailored specifically to that prospect to warm them up. They also have a financing option on hand that fits the homeowner's lending needs. With this plan in place, they get in and rock the in-home consultation. Boom—another sale in the books.
How can a sales rep have so much info before they've even stepped a foot into the home? That's where the power of data comes in.
In the past, it would have been nearly impossible to have this type of insight into a prospect upfront. But now with data-driven software solutions, you can see these insights in an easy-to-understand format integrated right into your contact management system.
Spectrum's lead tracking and sales automation system offers all of these insights and more! Request a demo to see how your business can use it to increase your sales team's performance.
How Your Business Can Use Data to Sell Smarter
You've already armed your sales team with the standard info to make a sale. The next step is offering data insights on individual leads. Here's what you can do with that increased understanding:
Know What Credit to Recommend: We've all had that sale that we thought was going well, only to fall apart during the credit approval process. With credit recommendation data, your sales team can know ahead of time what financing products to recommend consumers, avoiding awkwardness that may lead to a hard stop.
Assign Leads More Effectively: When you're overbooked,you should be prioritizing leads by their likelihood to convert. With more consumer info, you can determine which leads to set up first while matching that lead to the right team member.
Avoid One-Leggers: When you know more about the household decision makers, your sales team can better adhere to your company's policy on one-leggers.
Tailor Your Pitches: An informed sales rep can customize their selling approach to the individual. And better pitches = Increased conversion rates!
Start Selling Smarter
It's not enough anymore to just go out and sell. The future of the home services industry is in understanding consumers on a deeper level. Request a demo with Spectrum, and we'll walk you through how you can use our sales automation software to know who you're selling to.
Tags

data

marketing goals

smart selling

in-home consultation

sales software
---
---
---