Digital Marketing
How You Can Do Good and Grow Your Business at the Same Time
With one month left in 2017, it's time to lay out some actionable goals for the new year. You've likely thought about streamlining your sales process or getting a better handle on search advertising, but what about upping your philanthropic efforts?
We work with hundreds of home service companies that take the time to give back—and their efforts do more than just show they care. Our partners have also seen major growth since implementing organized philanthropic plans.
Here's how they're making a difference and receiving pay off in the process.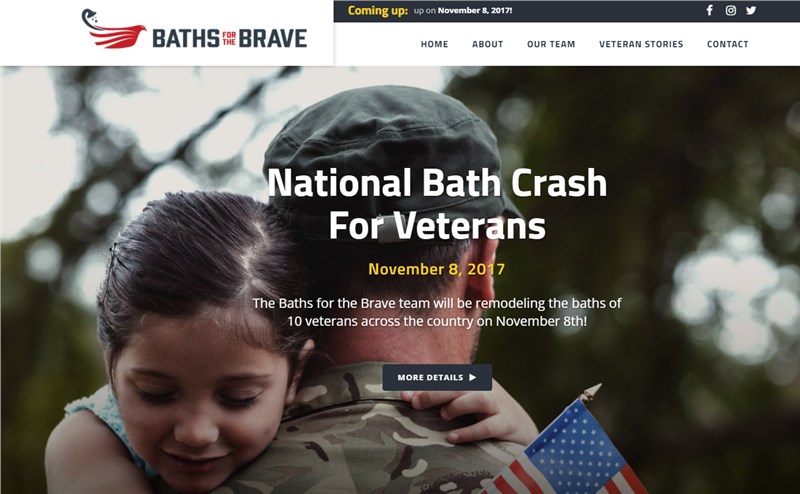 Organize it Yourself
Helping out at charity events organized by others is great (and we're not saying you should stop), but when you just attend others' events, you're missing out on two major opportunities:
Control over the event marketing
Alignment of the event with your business's overall goals
Let's address each of these:
When your business controls the marketing, you have the best chance of leveraging the event for business growth. For example, as the organizer, you can contact multiple media outlets, publicize your event across social media, and use your business's branding within promotional materials. Consumers will create a stronger association between your company and its philanthropic work when the business is tied into the event's overall marketing.
Aligning the goals of your business to your philanthropic work also plays a big role in its impact. For example, say your business organizes a canned food drive—that's great, but it has nothing to do with home services. Without the connection between the event and your company's products and mission, people will forget who to associate the philanthropic work with.
Need ideas on how to get started with your own philanthropy? Download our guide below to see step-by step strategies our partners took to organize their own philanthropic event with amazing results.
How it All Pays Off
Organizing your own event is no easy feat—but we promise it pays off in major ways.
Links to Your Site- When media sites mention the event and link to your business, this drives traffic directly to your site. Our partners have been mentioned on FOX, CBS, and other major news channels, boosting their site visitation.
Show Up on Search- Links to your business give your website more authority, meaning your business has a better chance of showing up in search engine results. It's simple—more philanthropy = more links = top of Google!
Powerful Material for Ads- Philanthropy events are a great opportunity to capture photos and video that can be used in advertising. Throw one major event, and you'll have powerful material that drives consumer action for months to come.
And of course, we can't forget that philanthropy pays off in the positivity you bring to your community. Many say that the key to achieving happiness is helping others, so why not give it a try and grow your business in the process?
Download our guide below to see how you can throw your own philanthropy event! With the right organizational techniques, you can make a huge impact both in your community and on your business.
Tags

philanthropy

event planning

business growth
---
---
---