Angie's List Layoffs – What This Means for Your Dealers
Following the acquisition announcement of Angie's List by HomeAdvisor's parent company IAC, we saw news this month of large-scale layoffs at Angie's List. With an estimated 230 employees leaving the company after the new merger, that means about 20% of the review giant's workforce has been let go in a tumultuous year.
What does 'Powered By HomeAdvisor' mean for your dealers?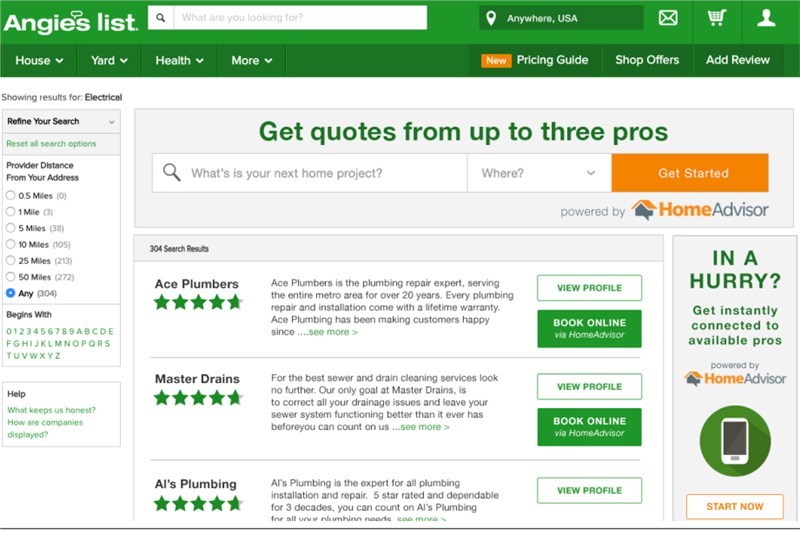 The merger and subsequent shrinking of Angie's List's workforce points to a few likely outcomes for your dealers. HomeAdvisor has a wide network of affiliate sites, all of which generate leads for the home services giant. Angie's List will most likely figure as one of the largest lead-generating affiliate sites. Screenshots included in the recent merger filings seem to point in that direction, with customers being directed to request service through a search "Powered By HomeAdvisor."
This is a radical change from the niche that Angie's List had filled previously, when it was primarily a reviews platform. Your dealers can still use it for reviews, but the evident focus moving forward is on lead-generation.
What should your dealers do in response?
Even in a changing market (or especially in a changing market!), it pays to stick to the fundamentals. For your dealers and remodelers in general, it always pays to be diversified. Your online review sites and lead-generation sources are no different.
1) If your remodelers are on HomeAdvisor, steady as she goes! HomeAdvisor's pay-per-lead model does not currently change based on where the lead was sourced from. If your dealers are happily using HomeAdvisor, this new change will simply increase the pool of leads they have to choose from. Easy win for your team!
2) If your remodelers are not on HomeAdvisor, but ARE on Angie's List. This is tricky – if your remodelers are relying on Angie's List as a reviews host, but haven't already integrated HomeAdvisor leads into their system, they may lose out in the new system.
Your dealers can close HomeAdvisor leads, though, so there is no reason this has to be a disadvantage. Give your dealers the tools they need to succeed on HomeAdvisor,

like our helpful guide (download below!).
3) If your remodelers are not active on HomeAdvisor or Angie's List. If your dealer base isn't active on either of the major platforms, it's time to impress on your dealers that they are missing out on the sales opportunity of good online reviews!
Encourage your dealers to diversify their online reputation at two or three (or preferably all) of these great platforms.
Google Local – all in all, the best! Appears frequently, filters fairly, costs nothing, a great starting point.
Houzz – free, image focused, looks great in a sales demonstration, a good choice for remodelers with great photo portfolios!
The BBB – free to host reviews, a trusted brand, still a good option for remodelers.
… and, of course, HomeAdvisor/Angie's List!
If the idea of telling your dealers to build their online reviews across 4 platforms makes you nervous, you're not alone! Many manufacturers struggle to coach their dealers to build reviews, with the remodelers ultimately not following up and suffering from poor reviews as a result.
We work with the best manufacturers in the home improvement industry, and we've developed the system and the tools to surmount this online reviews problem at scale! Looking for a ready-made solution that you can deploy across your network? Our websites easily incorporate a scalable, proven reputation management engine that can build your brand safely across online review platforms. Give us a call, and we can talk through your specific needs and suggest systematic improvements to grow your network and revenue.
Tags

angie's list

home advisor

dealer management

dealer networks

manufacturer marketing
---
---
---