Digital Marketing
How to Optimize Each Stage of the Buying Process for a Better Sales Cycle
Growing a business's customer base comes down to two things: attracting more leads and doing a better job of closing those leads. To successfully do both of these things, you need to understand the buyer's process and how it relates to your business.
We've broken down each stage of the buying process into three parts:
Its definition
How it applies to home service businesses
What you can do to maximize your effectiveness in each stage
Follow these steps to optimize your sales funnel from awareness to customer and beyond.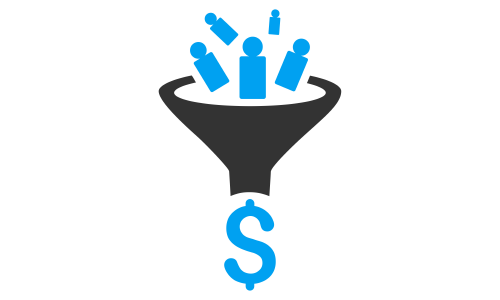 Once your customer has gone through the buying process, you shouldn't lose contact. Reach out to them for referrals! Download our guide to learn how to create a strong referral program that consistently brings leads to your business.
Stage 1: Problem/Need Recognition
What It Is
The consumer recognizes that something is wrong with their home, and they need to do something about it.
How it Applies to Your Business
Depending on your segment of home services, entry into this stage can be immediate or gradual. If you work in a segment like HVAC or plumbing, a person is often going to quickly enter and exit this stage. They recognize an issue with their furnace or pipes and realize it's a problem that can't wait (or at least not for long).
For the remodeling industry, a buyer's entry into this stage is likely more gradual. They notice a draft near their windows or the outdated style of their kitchen, and they recognize it's an issue, but they're slower to reach the point of action.
How You Can Maximize Your Effectiveness in This Stage
For the most part, you don't want to focus too much time on optimizing this stage. The recognition of a home need or problem comes from within the home—and you can't control what happens there. Your time will be better spent optimizing the other stages of the buying process.
Stage 2: Information Search
What It Is
Now that the consumer knows they have a problem, they're going to look for the solution.
How it Applies to Your Business
No matter what home service segment you're in, it's important that when the buyer is searching for options, your business can be found and has the right information presented to motivate a buyer to act.
How You Can Maximize Your Effectiveness in This Stage
You don't want a buyer to have to dig too deep to find your business. Here are the steps you should take to have your information readily available:
Apply keywords to your website content: When people are looking for a home service expert, one of the first places they head to is search engines like Google. This means the content on your site has to be relevant to what buyers are searching for. You'll show up faster in people's searches if you have the right keywords in place.
Pay for search ads: Having ads on search ensures that if your business isn't showing up in organic searches (meaning non-paid for searches), you'll still be seen by potential customers.
Set up local listings: A local listing is an online entry that contains your company's name, address, phone number, and other relevant info. It's important to have your business's local listing set up on multiple platforms because it contributes heavily to your ability to show up in search results. It's particularly relevant to home service businesses because consumers are more willing to reach out to a contractor if they're in the area. Start by setting up your listing on Google My Business, Facebook, and Yelp, and then you can think about setting it up on more location and industry-specific platforms.
Stage 3: Evaluation of Alternatives
What It Is
The consumer now knows what's out there. They're trying to decide on the best option, so it's your job to make your business stand out.
How it Applies to Your Business
You very likely aren't the only HVAC specialist, kitchen remodeler, or electrician in the area. Standing out is going to take some work, but if you do it right, you'll be able to quickly and easily move people from this buying stage to the next.
How You Can Maximize Your Effectiveness in This Stage
Show that you're the best option with these three business practices:
When they call, pick up: If the buyer has done their research, and they've chosen to call you, you need to be there to answer their call. If you're not, they'll quickly turn around and get an estimate from option B.
If you can't pick up, you better call back quickly: If you do miss the call, make sure you have a system in place to call back as quickly as possible. Whether it's software that instantly calls back for you (like Spectrum's InstaCall!) or a consistent voicemail checking plan, your leads need to be contacted fast, or else they'll go to your competitor.
Have proof of success readily available: Proof of your success can come in multiple forms—reviews, online portfolios of your work, testimonial videos, and more. You need to have this proof readily available both for buyers to find on their own and for you to present during in-home meetings.
Stage 4: Purchase Decision
What It Is
The home owner has decided who they want to work with—and it's you!
How it Applies to Your Business
Time to throw a party, am I right?
Not so fast. At this stage, you need to be reassuring the customer that they've made the right decision. The home owner is welcoming you into their sacred space and often offering up a good chunk of money, so it's critical that you start off on the right foot by putting them at ease.
How You Can Maximize Your Effectiveness in This Stage
One of the best ways to put a customer at ease is to immediately follow up and show you're already thinking about how you can make their home project go smoothly. Whether you send an email or follow up with a quick call, the best way to streamline this stage is to have a CRM (customer relationship management) system. By tracking all of your customer info in one place, you can quickly look up contact info as opposed to shuffling through paperwork or spreadsheets.
Stage 5: Post-Purchase Behavior
What It Is
You've delivered the promised service. But your work isn't completely done!
How it Applies to Your Business
For home service businesses, this stage of the buying process is more important than it is for many other industries. Why? When looking for someone to do work in their home, many consumers turn to friends and acquaintances for suggestions. This means you need your past customers to be saying the right things about your business.
How You Can Maximize Your Effectiveness in This Stage
To get past customers talking you up, you need to build a strong referral program. Referrals are a cheap lead AND they offer a higher chance of actually buying into your services, so this is a no-brainer!
Download our guide below to learn how you can build a referral program that brings in business!
Tying it All Up
Let's review. Here's a quick recap of what you should be doing:
Don't worry too much about the problem recognition stage.
Set up your site, ads, and local listings so that buyers can easily find you
Be easy to contact and have examples of your quality work readily available.
Build trust by following up with customers after they've decided to work with you.
Generate new leads through a strong referral program.
When you have the right measures in place for each stage of the buying process, you can more effectively attract leads and convert them into customers.
Tags

sales cycle

buyer process

purchasing behavior
---
---
---