Digital Marketing
WindowWorks is the Dominant Remodeler in Chicago
Listen to the team at WindowWorks explain how they outpace the competition every year.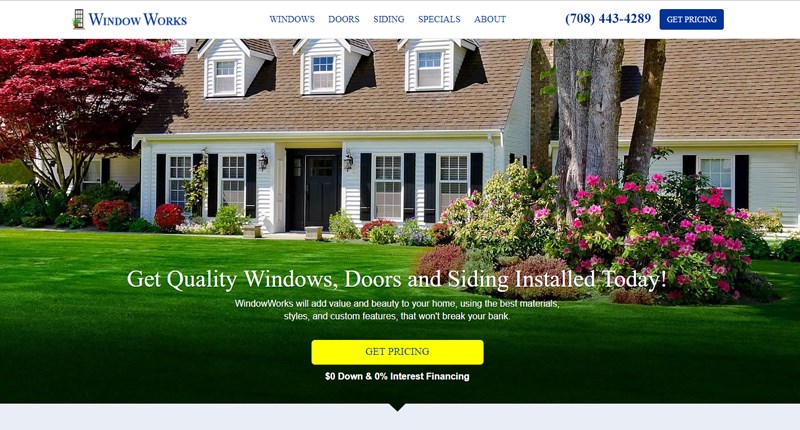 The home improvement space is super competitive in Chicagoland. To generate leads and sales, you need to beat the national brands with their huge TV budgets as well as the mom-and-pop shops who are willing to drop to rock-bottom prices.
WindowWorks has mastered their market, having grown from $40,000 per month in monthly revenue to over $2,000,000 per month. Watch their team explain how they supercharged their sales and lead generation.

To quadruple your lead generation, you need the right talent and the right technology. Spectrum provides WindowWorks with both.
Our strategy includes:
Top-flight website design, built to generate quality home improvement leads.
Responsive account managers who understand your industry.
One turn-key marketing solution, so you can focus your energy on growing your business.
Does it work? Absolutely. But don't take our word for it. Our partners at WindowWorks sum it up well:
"I would recommend Spectrum to anyone looking to increase the amount of leads they're getting. If you're looking for leads or website optimization, Spectrum is the place to go." - Courtney Horne from WindowWorks
Are you ready to accelerate your business growth? Let's have a conversation!
Our experts would like to analyze what you're doing, and offer suggestions on how you can improve. Simply click below to get started, or give us a call at (800) 748-1344.
Tags

digital marketing agency for remodelers

big 50 winners
---
---
---