Digital Marketing
Reducing Cancellations – Good Communication is Key
There is nothing more demoralizing in home improvement sales than cancellations. The good news is that any cancelled sale is recoverable. After all, the customer has already acknowledged that you are the right company for the job. You just need to re-sell them on your value!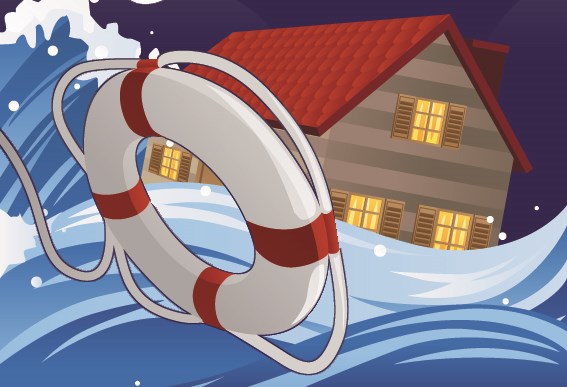 Here are 3 methods to reduce, recover, and re-sell your cancelled jobs.
1) Reduce cancellations.
The key to reducing cancellations is over-communicating. Cancellations occur as your customer worries about the purchase that they've agreed to. If you are on top of your communications, you can reassure your buyers that they've made the right choice in hiring you.
Start by sending an automated email, outlining the next steps for the project. Our software triggers this automatically once you mark a lead as sold. You can also give them a call the next day to confirm their start-date.
Ready to turn more leads into sales? Download our Sales Guide below for a comprehensive plan to build your business with new revenue!
2) Recover once cancelled.
Inevitably, you will have a portion of your customers who cancel. When they do cancel – accept it on the spot! Use the conversation as an opportunity to showcase your company as professional and positive outfit.
As part of your cancellation procedure, reset the appointment. Explain that your team needs to return the paperwork and deposit checks in person. This gives you the perfect opportunity to re-sell your value.
3) Sell your value.
Once you have reset your appointment, your sales team has their work cut out for them. They need to find out the actual reason that the customer canceled. More often than not, the true reason for the cancellation is value. A mismatch between your value and your perceived value can cause cold feet.
Remember, this is a client that was previously sold on your services, and you were never the cheapest option. If they are opting to go with another company, frame the difference in price as evidence of your superior products. If they are delaying the project, offer to scale back the project scope to a mutually agreeable price.
According to the masters of remodeling sales over at Dave Yoho Associates, a well-engineered cancellation recovery procedure can recover 25-30% of your rescissions. Talk about an enormous impact!
The first step is over-communicating, and we have the tools to help you communicate at scale. From instant emails to live chat operators, at Spectrum we know your business runs best in real time. If you're not satisfied with your current online marketing, let's have a conversation!
Ready for the advanced course? Download our remodeling sales guide below for more techniques to grow your business!
Tags

remodeling cancellations

rescissions

remodeling revenue
---
---
---