Digital Marketing
How to Stand Out from "Chuck in a Truck"
Your real competition is not the other established mover in town. Your real competition is the fly-by-night, amateur mover who can charge bottom-dollar pricing for substandard or even illegal service.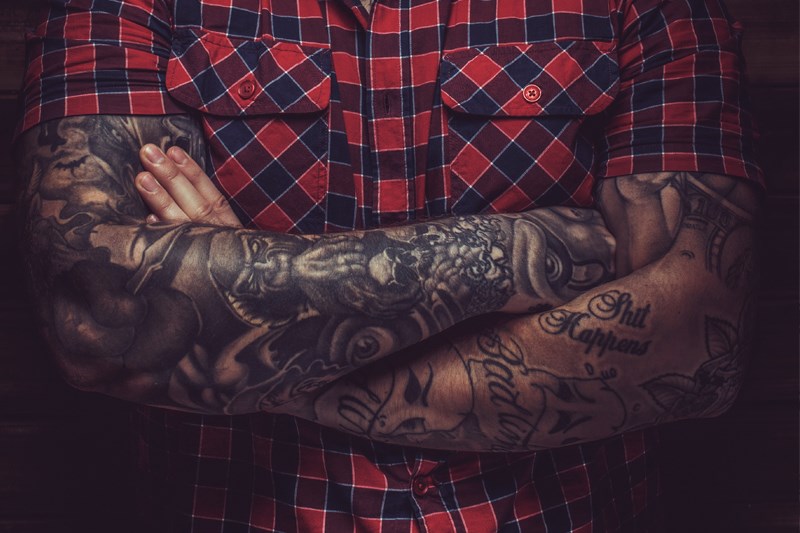 Chuck-in-a-Truck will move your stuff... to the nearest pawn shop!
If you are strategic in selling the value of your service, you'll find that customers choose you every time. Here are 4 easy ways to differentiate your professional moving company from the amateurs and the shady operators.
1) Insurance.
Think about it from your customer's perspective. Moving is a highly stressful experience, and that stress is majorly increased if they need to worry about their valuable possessions being damaged.
Let them know that your insurance covers their prized possessions, and they will hire you for their peace of mind.
2) Experienced pros.
Your movers are professional and courteous experts. Chuck-in-a-truck may be hiring just anyone hanging around on the street. Emphasize this! One great way to do it is in pictures. If your movers are clean-cut pros in company uniforms, put them up on your company website.
Seeing is believing, and once customers see who will come out to their home to move them, it's really a no-brainer to choose you!
3) Great website.
The tiny, fly-by-night mover will never be able to compete with you online. Illegal or uninsured movers can't advertise their services, because they need to move around to stay in business! You, on the other hand, can dominate online.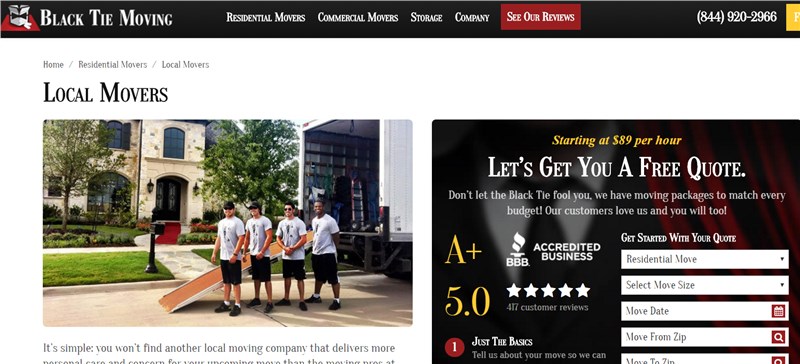 Clean cut movers, 5-star reviews - we make it easy to hire Black Tie Moving.
We build lead-generation websites for movers. Have a look at Black Tie Moving or Booth Movers. Their crews look great, their 5-star reviews live right on the website, and the website is super competitive on Google and other search engines. With their website alone, Black Tie generates more than 1,000 quality moving leads per month.
With a great website, you can edge out the competition and stay on top of your market.
There you have it! Three strategies to beat Chuck-in-a-truck to the sale by emphasizing your unique value, because he isn't going anywhere – except possibly jail!
If you are ready to leave your competition in the dust, give us a call. We can build you a premier lead-generation website, all geared around providing your business with a growth engine and a hyper-competitive cost-per-lead.
Just click below to schedule a digital marketing consultation!
Tags

moving industry

moving leads

chuck in a truck

moving websites
---
---
---