Digital Marketing
How much is a happy customer worth?
Can you place a dollar value on happiness? If it's your customer's happiness, yes you can!
In the remodeling industry, working on your client's home is not a one-time thing. If your customer walks away happy from doing business with you, they remember you the next time they have a project, they mention you to friends, and if you ask nicely they'll even share their experience in online reviews.
Here is how to make your customers happier.
(Plus, all the benefits you can expect with happy customers!)
1) Repeat business.
Of course, repeat business is reliable business. Many remodelers start out by relying heavily on repeat and referral business, and rightly so. Once you've done a stellar job on your client's home, you can safely expect to be invited back.
How do you ensure that you leave a great impression? Different remodelers handle this in different ways. Our partner Tundraland has a dedicated budget for fixing production problems. If a customer complaint arises, they re-install the product, and soak that cost as part of their marketing budget.
That level of reliability, where the project always goes right, makes an impression!
2) More referrals.
Happiness is valuable not only because it increases your lifetime value to and from your customers, but also because people talk! If you have enthusiastically happy customers, they will mention you when their friends and family have projects that you're a good fit for.
How do you ensure that your name comes up? Well, everyone needs a reminder sometimes. Our partner WindowWorks knows that their customers don't always realize that they remodel practically every aspect of the home – not just windows! So, they cross-pollinate their leads by offering window customers special incentives to buy their other products.
Spectrum's digital marketing generates more than 1,000 leads per month for WindowWorks, which gives them a huge pool to win referral business from!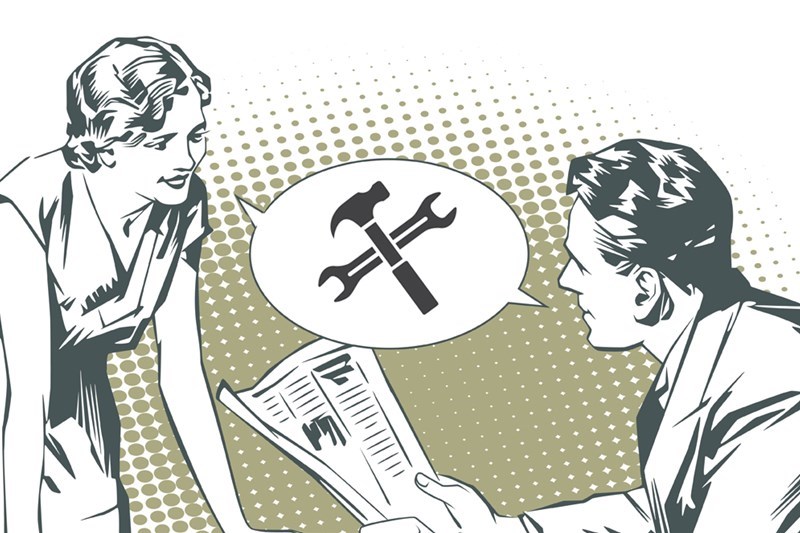 Looking for more referrals? Click here to see our handy referral request templates to boost your business!
3) Happiness sells.
Having an enthusiastic customer base helps you directly with a steady stream of repeat and referral business. What you may not realize is that happy customers do a lot of marketing for you – mainly, by sharing their experience with you in reviews!

It is a powerful sales tool to be able to point out how happy hundreds of your previous customers are. When you are in the home, price matters less, because your new customers are that confident in your ability to do the job right!
Other than your own website, where should you have reviews? Not all review sites are created equal – there are review sites with major pitfalls, like Yelp and Angie's List. We have a guide put together for the 3 Top Review sites that give you a great platform for your customers to share their reviews on. Download that below!
Tags

customer satisfaction

customer support

online reviews

Online Reputation Management
---
---
---