Digital Marketing
Build Customer Loyalty in 3 Easy Emails
As a remodeler, you know that working on someone's home is an ongoing relationship. Your customers will call you for repairs, for advice, and to suggest referrals who need the same sort of help. What you may not know is that you can strategically build customer loyalty, to turn your lasting relationships into a valuable source of more new projects.
Here are 3 messages you can send out to build customer loyalty, all of which we've proven out with our own successful clients!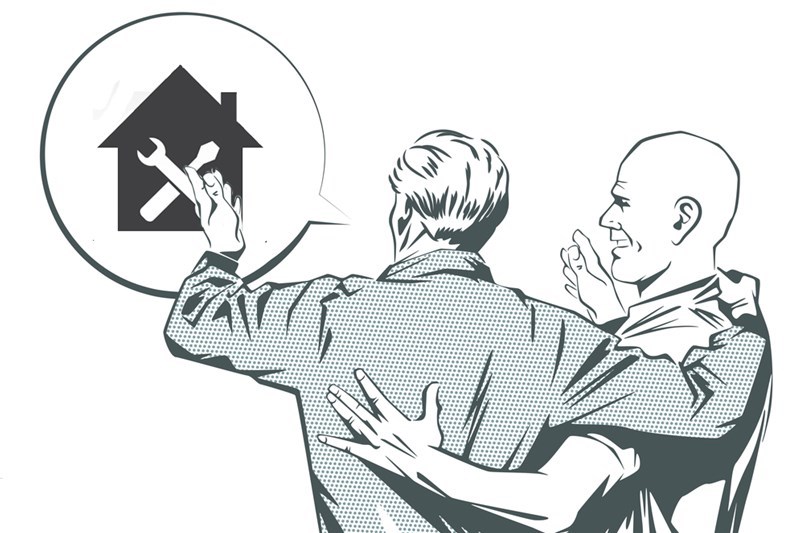 Ask for Repeat Business
When your past customers are thinking about their next home improvement, they may not realize the full extent of the projects you can do! Be sure to stay in touch with them repeatedly, at least every 6 months after working on their home, just to touch base and see if they have any new projects.
Subject Line: Checking in on your recent project

Hello there FIRSTNAME –

Thanks for picking us for your recent remodeling project – it was a pleasure to work with you, and I hope you are loving the renovations!

I like to reach out and touch base with our clients after we finish the project, just to make sure that you are completely happy with our work and don't have any maintenance questions.

Also, if you had another project on your mind, I'd be happy to talk it over with you.

Just let us know if you have any issues,
Ask for Referrals
Everyone knows someone who needs home improvement help. But how you ask matters! Feel free to borrow this email template that we see doing great work for our customers.
Subject Line: Can I ask a favor?

Hello there FIRSTNAME -

Thanks again for inviting us to work on your home. I am looking to expand my business and hire on more great craftsmen this year, so I thought I would reach out to you in the hopes of earning more business.

Like you saw with our project on your own home, it's our goal to treat our customers' houses like our own. Our job isn't done until you are 100% satisfied and one step closer to your dream home. Do you know one or two people who could use my help? If you do, would you please forward me their contact information?

I appreciate you taking the time to help us grow over here. Of course, we highly value your referrals, so your friends and family will receive the full VIP treatment.
Ask for a Review
Your happy customers can help you today, by referring you one or two of their friends or family to do business with you. With an online review, though, they can give your business a permanent boost!
Don't forget to ask your customers for feedback once the work is done, and encourage them to review you. It really helps if you have an incentive, as well. Raffles are easy to administer and highly effective.
Subject Line: Share your thoughts?

Hello FIRSTNAME,

As a family-owned business in the community, we here at COMPANY NAME really appreciate you trusting us with your project.

If you have 2 minutes to spare, would you mind sharing a review of your experience with us?

Link to Review Page on Your Website

Thanks again for choosing us for your project!

Also, if you love the work we did, have a look at our referral program – we would be happy to work with your family and friends. Let us know, and we'll be sure to give them the royal treatment.
This review request template gives you a solid start, but if you're ready to start making serious headway on reviews, download our full guide below!
If you aren't staying in touch with your customers, you are missing out on an important revenue stream. After all, you know your customer is more than one project in isolation. Your customer is a lifetime relationship, and with a smart strategy you can build more value from that relationship over time.
Tags

Referral traffic

referrals

Online Reputation Management

Review Management

online reviews
---
---
---