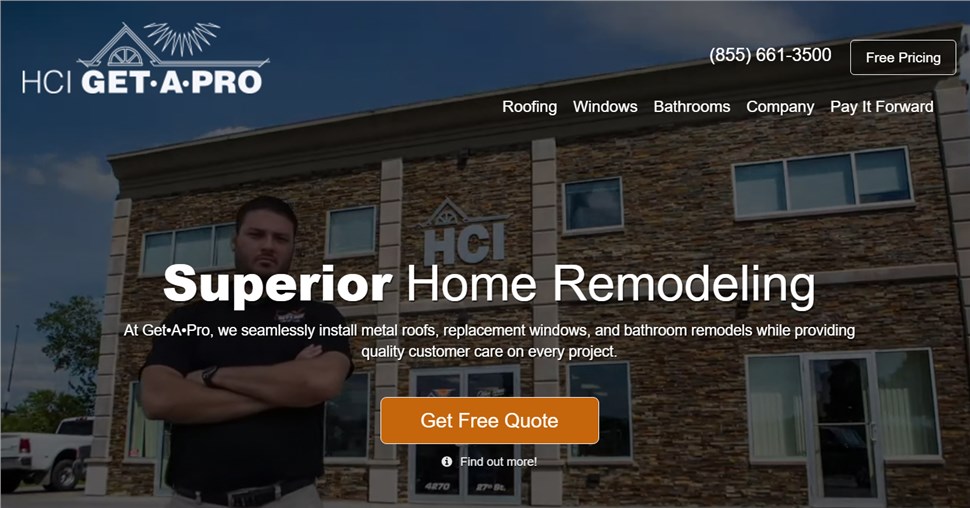 With four offices across the Midwest, HCI Get-A-Pro provides top-notch roofing services across a huge swathe of territory. When they were selecting their digital media partner, the pros at HCI knew that they needed a great solution that could be rolled out at scale.
Spectrum delivers exactly that solution, with the ability to scale-up lead generation on demand through a robust, mobile-friendly website and all of the software you need to run your business.
We provide HCI with:
Hundreds of top-quality, exclusive roofing leads, plus leads for all of their other remodeling divisions.
A turn-key reputation management solution. HCI just beat 100 5-star reviews online, and they're only growing!
The ability to expand their business on-demand, with marketing that grows with your capacity.
Does predictable revenue and quality lead generation sound like it would be a good fit for your business? Then we should talk! Simply request a call-back with our form on the right, and we will analyze your current online marketing to show you opportunities for growth and collaboration.