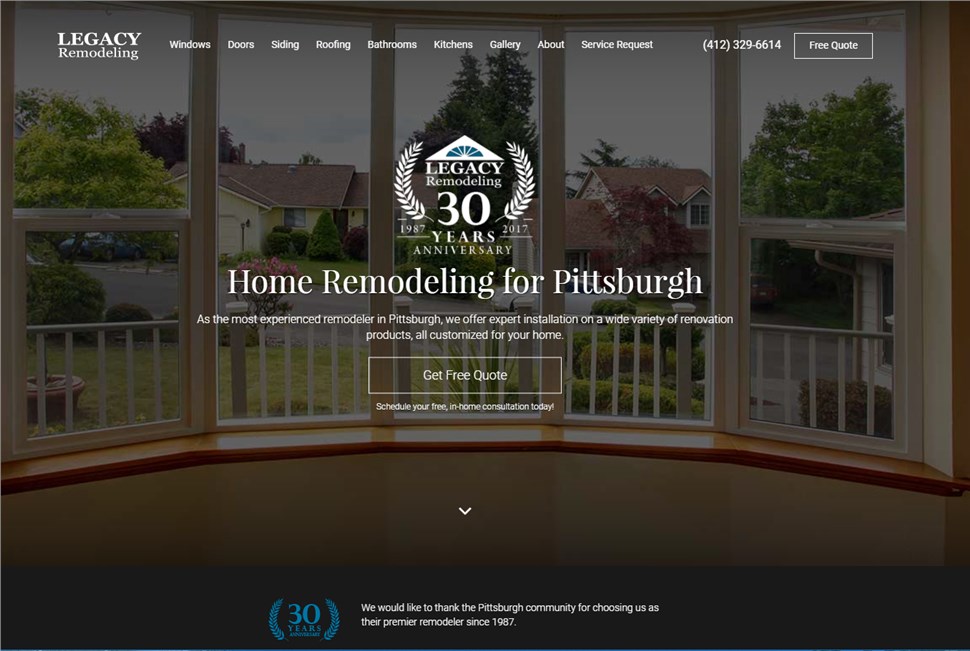 Legacy Remodeling, a successful Pittsburgh based remodeler, has been in business since 1987, but in 2016, they realized their handle on digital marketing wasn't what it needed to be. That's when they partnered with Spectrum to identify further opportunities in their market and drive lead generation forward.
This partnership led to great success for Legacy Remodeling. Here's what Spectrum delivered:
Increased Organic Leads: By rebuilding Legacy's website with best SEO, design, and Call-to-Action practices, we were able to provide a huge jump in organic leads through search.
Tools to Increase Sales: With the hundreds of leads brought in through Spectrum's lead generation system, Legacy needed tools to help convert them into sales. Spectrum's system includes sales tools integrated right into the website and contact system. Using these tools, Legacy beat their projected sales by over $200k.
A Dedicated Team of Digital Experts: A lot of nitty-gritty works goes into creating a lead generation system that works. With dedicated account managers and paid media specialists, Legacy Remodeling doesn't have to worry about managing or tracking any of their digital marketing. Spectrum does that all for them.
Looking for Similar Results?
Legacy Remodeling grew their business beyond their expectations—and they're not the only ones! Spectrum builds successful lead generation strategies for remodelers and contractors all over the country.
We'd love to speak with you and hear more about your business's goals. Just fill out our demo request, and we'll offer a free digital marketing anaylsis to show the potential in your business's market! Prefer to call? Reach out at (847) 239-5591 to get started.