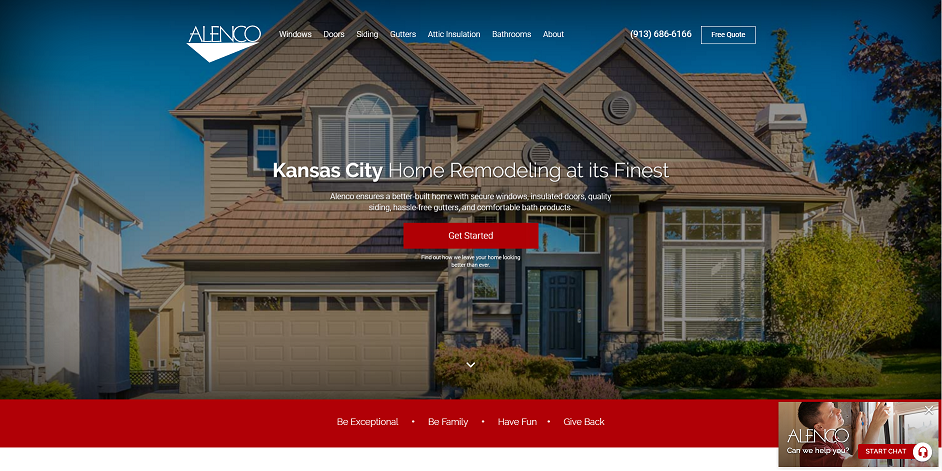 Alenco has been in business and consistently growing since 1986, but at a certain point they realized they needed help expanding in the extensive digital market. They had some leads, but in order to continue growing, they needed a greater volume.
Alenco partnered with Spectrum to not only generate these leads, but to also make their operations easier to manage. Here's how Spectrum grew Alenco consistently over the last 9 months:
Hundreds of Leads Per Month: With great organic search results, targeted paid ads, and carefully strategized content, Alenco is now seeing 400+ leads in a single month!
Seamless CRM Integration: To keep their business organized, Alenco needed integration with their existing CRM system, Lead Perfection. We made their sales process more efficient by integrating all of their leads in one place so that no potential sale could be lost.
24/7 Chat Services: Leads don't stop at 5 pm. In fact, many people use their evenings to research their remodeling projects. Alenco was able to capture more leads than ever before with our 24/7 chat services.
The Bottom Line
For Alenco, Spectrum's complete digital marketing services have been the answer to generating the leads they needed to grow their business to new heights. And their experience isn't unique! Spectrum works with many Big 50 remodelers in creating digital marketing strategies that work.
If you're ready to join hundreds of home improvement experts in lead generation success, we'd love to talk with you! Start with a free Digital Marketing Analysis to show you the lead opportunities you're missing in your market.
Simply fill out the form above or call us at (847) 239-5591 to get started!