$25 Restaurant.com Gift Card
Have a meal on us with this $25 Restaurant.com gift card! Restaurant.com is the nation's largest dining deals site, offering more than 50,000 deals at thousands of restaurants nationwide.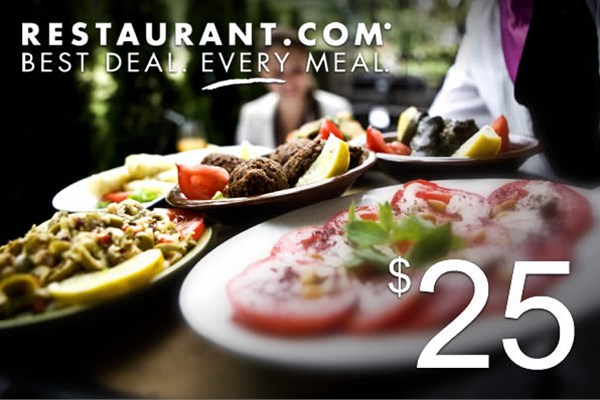 Spectrum totally revised our website and put our company at the top of our organic rankings for our most important keywords. Their knowledge, service and support have been critical factors to our success. I would recommend Spectrum to anyone looking to get the most out of their internet marketing.
The people at spectrum have delivered quality service and have made me happy for over 24 months now, we in the painting industry require quality leads delivered daily, our cost per lead has dropped significantly since we started working together. I would recommend spectrum to anyone in the renovation industry. Keep up the great work
Spectrum is an outstanding company. Friendly service, and professional, timely results. Whenever I need answers or assistance, I get quick and thorough responses. Their SEO skills are unmatched from any competitors I have had experience with in the past. Our reach to clients and the engagement of consumers online has proven to be very beneficial for us. I highly recommend them to anyone seeking SEO services and website design. The results will assure you that you've made the right choice.
Spectrum has been amazing to work with. They totally turned it around for our company in respect to SEO and our company's ranking in organic searches on the internet. Our success over the past few years has been accomplished to a great extent due to the efforts of Spectrum. Chris Lang has been a true asset to our marketing efforts. The service, support, and responsiveness from Spectrum has been excellent in all regards. We have even recommended Spectrum to other companies in our industry.
Spectrum Communications has helped our company increase our web presence, has kept pace with current developments in SEO and website design, and has been phemomenal at increasing our organic lead generation. We would definitely recommend their service to those companies looking to increase their internet presence.
Working with Chris L at Spectrum has been a great experience. Even though we are probably small in terms of customer size, I always get quick responses and follow up. The leads we generate through our website and our web presence have led to some very solid opportunities and sales. I highly recommend them to manage and build your corporate website!
Our company has been working with Spectrum Marketing for over two years and we are very pleased with the results we have seen during this time frame. Spectrum redesigned our web site, increasing our visibility, plus driving numerous leads to us, resulting in quality jobs. With five offices throughout Southern CA, we needed their expertise to guide us in today's constant changing social media and it's impact. If anyone wishes to contact us for further information, please feel free to do so...
We are very happy with our experience with Spectrum!! They have been very helpful with the process of redesigning our website and we are thrilled with their hard work and great ideas. The great increase in leads and positive feedback is a positive reflection of their work. We recommend them to anyone who is looking to change their website.
Great people to work with! Have used them for many years now and everyone I've worked with has been extremely willing to help. In addition to coming to the table with their own ideas to help our website, they are very willing to listen to my ideas and try to incorporate those as well.
Our moving and storage company has used Spectrum for a year and we are delighted with the increase in website-related leads compared to our previous situation. They redesigned our website and "SEO'ed" it. It really worked. Our working relationship has been smooth; the analytical information helpful; and I would recommend them to anyone looking to outsource their internet platform management.